Is This Your Situation: Looking for a Formula for Dental Practice Success
Stress is common in the U.S. workplace. And it can be even more common when you add nervous patients to the mix. But that doesn't mean your dental practice has to exist in a state of constant stress. With a few simple tips, you can run an efficient and successful practice to help both staff and patients feel at ease in your office.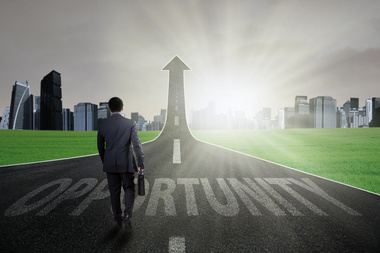 Establish teamwork. Corporations have been working on a team model for decades, and there is no reason to reinvent the wheel when it comes to establishing a workplace culture for your dental practice. Encourage your staff to operate as a team working toward a common goal. Start by establishing a manual that provides details on protocol, policies and long-term goals. Use effective communications techniques to continually reinforce the company values. Lead by example.
Stay on top of inventory. From big, expensive dental equipment to small-ticket items, a dental office runs on inventory. You risk losing money if you're not implementing sound inventory procedures for your business. Place a responsible and detail-oriented staff member in charge of your inventory process. Avoid over-ordering and look for new and more efficient equipment or less expensive vendors when making purchasing decisions.
Learn basic marketing. Even dentists need good marketing. People will always need dental services, but how they select their dentist may come down to how they learn about your practice and how that makes them feel. Marketing strategies such as direct mail, email and advertising can target the right people in your community. Address their fears of going to the dentist and offer them a solution. Grow your business to continuously bring in new patients.
Be aware of expenses and billing. The bottom line of your dental practice is, of course, your profits. The best way to maintain a solid business practice is to constantly look at the money going out and the money coming in. What is your cost for medical supplies or labs? How do you bill your patients or insurance companies, and what is the rate of collections? Place people in charge of billing who can ensure that the right money is in the right place.
Before you make any business decisions for your practice, talk to a financial expert today.
Travis Raml CPA & Associates, LLC
(443) 927-9161
travis@ramlcpa.com
10440 Little Patuxent Parkway, Suite 300
Columbia, MD 21044
Saved Articles
Comments and Feedback
Refer A Friend
Your Privacy

Our firm provides the information in this e-newsletter for general guidance only, and does not constitute the provision of legal advice, tax advice, accounting services, investment advice, or professional consulting of any kind. The information provided herein should not be used as a substitute for consultation with professional tax, accounting, legal, or other competent advisers. Before making any decision or taking any action, you should consult a professional adviser who has been provided with all pertinent facts relevant to your particular situation. Tax articles in this e-newsletter are not intended to be used, and cannot be used by any taxpayer, for the purpose of avoiding accuracy-related penalties that may be imposed on the taxpayer. The information is provided "as is," with no assurance or guarantee of completeness, accuracy, or timeliness of the information, and without warranty of any kind, express or implied, including but not limited to warranties of performance, merchantability, and fitness for a particular purpose.

Powered by

Copyright © IndustryNewsletters All rights reserved.

This email was sent to:

Mailing address: 10440 Little Patuxent Parkway, Suite 300, Columbia, MD 21044