Is This Your Situation: Wondering If You Have the Financial Experience to Grow
The number 1 piece of advice people say they've received when they've launched their own small business is "get a good accountant." Without any previous experience owning a small business, it can be challenging to determine which accountant is best for you. Contracting a financial expert is not the same as buying a new car or renting office space. But you have to do your due diligence and find the right accounting partner. Making a bad decision can be worse than avoiding the decision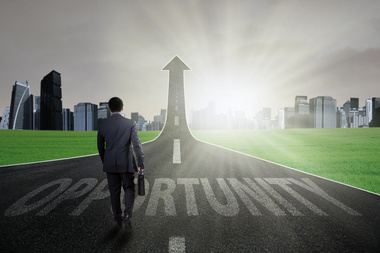 altogether. Consider these issues when making your decision.
Experience in your industry. Artists have vastly different needs than do small tech startups. Choosing an accounting professional with the right experience is as important as making the decision to hire a financial partner. Do your research, find out who in your area is a good fit for you and call several before you make a choice.
Benefits beyond accounting. Your accountant may become more valuable to you than you originally thought. He or she may have business insight that can help you make other, related decisions. Knowing how to tap into your accountant's expertise can benefit you greatly in the long run.
Added value. Having an accountant on your side when setting up a business entity or going through an audit is critical and worth the person's weight in gold. An accountant may be your best ally when you feel other factors are working against you. The added value can be immeasurable.
From start to finish, your business will have special needs that not everyone is qualified to help you with. Although starting a company can be difficult, transitioning from a sale or closure can be equally stressful. Don't forget all the time in between when having an expert to rely on can help you focus on what you do best.
Your small-business accountant should be your full-service financial partner. It can be challenging, and even daunting, to have to make such a big decision for your business. Finding the right person to fill this role will reduce pressure down the road. If you are ready to choose the right accountant for your small business, call us now.
Travis Raml CPA & Associates, LLC
(443) 927-9161
travis@ramlcpa.com
10440 Little Patuxent Parkway, Suite 300
Columbia, MD 21044
Saved Articles
Comments and Feedback
Refer A Friend
Your Privacy

Our firm provides the information in this e-newsletter for general guidance only, and does not constitute the provision of legal advice, tax advice, accounting services, investment advice, or professional consulting of any kind. The information provided herein should not be used as a substitute for consultation with professional tax, accounting, legal, or other competent advisers. Before making any decision or taking any action, you should consult a professional adviser who has been provided with all pertinent facts relevant to your particular situation. Tax articles in this e-newsletter are not intended to be used, and cannot be used by any taxpayer, for the purpose of avoiding accuracy-related penalties that may be imposed on the taxpayer. The information is provided "as is," with no assurance or guarantee of completeness, accuracy, or timeliness of the information, and without warranty of any kind, express or implied, including but not limited to warranties of performance, merchantability, and fitness for a particular purpose.

Powered by

Copyright © IndustryNewsletters All rights reserved.

This email was sent to:

Mailing address: 10440 Little Patuxent Parkway, Suite 300, Columbia, MD 21044