Scenario Planning as Part of the Strategic Planning Process
The COVID-19 pandemic disrupted businesses in several major ways — some good, some not so good. One positive change is the acceptance of scenario planning as a way to build resilience and preparedness into a business's strategic plan.
Scenario planning is not new. It has been around since the 1950s, when Herman Kahn used it in his work for the U.S. military at the RAND corporation. It did not immediately catch on among small or midsize businesses, which believed it to be too time consuming and impractical. However, some larger companies, notably Apple, have recently had success with the method, leading to a surge in its popularity.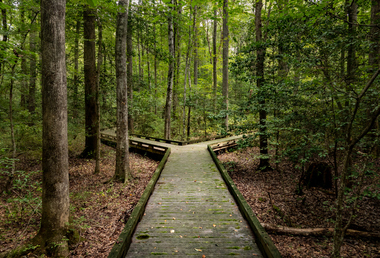 Scenario planning can help solve many issues, from big-picture ones to problems that occur in specific situations. Here is an example of how it can be used in today's business environment: The so-called "great resignation" is affecting every level of business, from the top down. When people leave, they take institutional knowledge with them. In times like these, when people leave before they train a replacement, the loss can be especially impactful. So, instead of simply hiring someone else for an open position, what if the company took the time to evaluate whether its needs have changed or are expected to change soon — and then hired in anticipation of meeting those needs?
Scenario planning is a tool that seeks to provide reassurance in times of uncertainty by assessing a set of "what if" situations that describe how the future might unfold. The exercise is designed to challenge conventional assumptions.
The most common method of scenario planning is the four-scenario exercise. To begin, identify external opportunities (e.g., a manufacturer gets a contract with a big-box store) and challenges (e.g., there is a major supply chain disruption). Then classify each possible outcome as both high or low probability and high or low impact.
High-probability/high-impact scenarios. These types of scenarios require strategic shifts. Identify the backup plans that must be in place if there is a major supply chain disruption. Currently, many businesses are facing this type of worst-case scenario. What are they doing to deal with the situation? What strategies and tactics do they need to have in place to prevent the same problem from happening in the future? What other sources are available for your products? Is there a product that can be substituted for the original? It is important to think outside the box and explore all options. This exercise is about planning for disruption, so look for a disruptive solution.
High-probability/low-impact scenarios. These types of scenarios are important, but do not need urgent attention. Any changes in these areas can be made incrementally. For example, imagine you know your lease is expiring in three years. It is important to start renegotiating your existing lease or find a new space, but the business will not be impacted if you put off starting the project for a few months.
Low-probability/high-impact scenarios. This category represents a major disruption, like the COVID-19 pandemic. How would you prepare your business for another pandemic, or a flood or a fire? Make sure you have disaster recovery plans and procedures in place.
Low-probability/low-impact scenarios. Often called flash-in-the-pan scenarios, these are one-off situations that require attention. Trends are an example of a flash-in-the-pan scenario. It's important to have a plan in place in case one of your company's tentpole products goes out of fashion.
Travis Raml CPA & Associates, LLC
(443) 927-9161
travis@ramlcpa.com
10440 Little Patuxent Parkway, Suite 300
Columbia, MD 21044
Saved Articles
Comments and Feedback
Refer A Friend
Your Privacy

Our firm provides the information in this e-newsletter for general guidance only, and does not constitute the provision of legal advice, tax advice, accounting services, investment advice, or professional consulting of any kind. The information provided herein should not be used as a substitute for consultation with professional tax, accounting, legal, or other competent advisers. Before making any decision or taking any action, you should consult a professional adviser who has been provided with all pertinent facts relevant to your particular situation. Tax articles in this e-newsletter are not intended to be used, and cannot be used by any taxpayer, for the purpose of avoiding accuracy-related penalties that may be imposed on the taxpayer. The information is provided "as is," with no assurance or guarantee of completeness, accuracy, or timeliness of the information, and without warranty of any kind, express or implied, including but not limited to warranties of performance, merchantability, and fitness for a particular purpose.

Powered by

Copyright © IndustryNewsletters All rights reserved.

This email was sent to:

Mailing address: 10440 Little Patuxent Parkway, Suite 300, Columbia, MD 21044