Tips for Managing Your Personal Finances During COVID-19
Tips for Managing Your Personal Finances During COVID-19
Concerns over the economic impact of COVID-19 are continuing to grow. The good news is that those in positions of authority, influence or capability are doing what they can to help. During this challenging time, many financial institutions and service providers are offering options to their customers to help ease the financial burden being faced by so many.
Here are a few things you can do right now to navigate the financial impact of the coronavirus outbreak and make things easier for your family:
Check with your mortgage lender to see if you are eligible to defer or reduce payments. Some lenders have been offering up to a three-month deferral of mortgage repayments. Clients can also request to defer payments on personal loans, credit cards, and small business and auto loans.

Contact your landlord and see if they will work with you. Ask about setting up a payment plan or request a later payment date or a temporary rent reduction.
Contact your auto loan provider and ask if they have options for flexible or deferred payments, or can forgive late fees.
Call your bank and ask about blocking or putting a hold on automatic ACH debits. Consumers also can request refunds involving overdraft fees, non-sufficient funds fees, and monthly maintenance fees.

Contact your utilities and services providers – phone, internet, television, electricity, water, waste removal, etc. – and see if they are offering financial assistance or payment options.
Of course, with any revised arrangement, ensure that you completely understand the terms and conditions. Deferring your mortgage or loan payments means that your lender is adding those skipped payments onto the end of your loan.
Take these actions now, don't wait until you start missing payments. With the quickly changing financial landscape, lenders are going to be very busy in the weeks and months ahead with requests for help.
---
If you need assistance or have any questions on the information in this article, please call your CironeFriedberg professional. You can reach us by phone at (203) 798-2721 (Bethel), (203) 366-5876 (Shelton), or (203) 359-1100 (Stamford), or email us at info@cironefriedberg.com.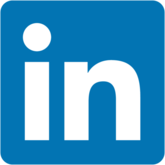 Follow us on LinkedIn
CironeFriedberg, LLP
info@cironefriedberg.com
24 Stony Hill Rd, Bethel, CT 06801
(203) 798-2721
6 Research Dr, Suite 450, Shelton, CT 06484
(203) 366-5876
Saved Articles
Comments and Feedback
Refer A Friend
Your Privacy

Our firm provides the information in this e-newsletter for general guidance only, and does not constitute the provision of legal advice, tax advice, accounting services, investment advice, or professional consulting of any kind. The information provided herein should not be used as a substitute for consultation with professional tax, accounting, legal, or other competent advisers. Before making any decision or taking any action, you should consult a professional adviser who has been provided with all pertinent facts relevant to your particular situation. Tax articles in this e-newsletter are not intended to be used, and cannot be used by any taxpayer, for the purpose of avoiding accuracy-related penalties that may be imposed on the taxpayer. The information is provided "as is," with no assurance or guarantee of completeness, accuracy, or timeliness of the information, and without warranty of any kind, express or implied, including but not limited to warranties of performance, merchantability, and fitness for a particular purpose.

Powered by

Copyright © IndustryNewsletters All rights reserved.

This email was sent to:

Mailing address: 24 Stony Hill Road, Bethel, CT 06801