Important Message from CironeFriedberg, LLP – Offices Closing
Important Message from CironeFriedberg, LLP
We at CironeFriedberg are committed to serving the needs of our clients while maintaining a safe and stable work environment for our employees. We take our social responsibility during the coronavirus outbreak very seriously, protecting our most vulnerable, and doing our part to prevent the spread of the virus.
Effective Saturday, March 21, all CironeFriedberg offices will be closed until further notice. Our team will continue to work remotely and be available to you. We have continuance plans and modified schedules in place to provide you with ongoing service.

Since the onset of COVID-19, we have followed workplace recommendations and governmental guidelines and will continue to adapt in accordance with additional recommendations. We will continue to take the necessary steps in an abundance of caution to protect the health and safety of our team and their families, given the ongoing coronavirus pandemic.
Please be reminded that all tax information you have available should be submitted as soon as possible. Remember, the earlier documents are shared, the more proactive our tax professionals can be. Documents can be sent to us electronically. Contact your CironeFriedberg professional to discuss the best option.
Email remains the most effective option for electronic communication.

Electronic document sharing may be arranged using our secure portal. If you would like to be set up on the firm's portal, please contact Teri Pough at tpough@cironefriedberg.com.
Alternatively, we ask that you mail or overnight documents to your regularly visited CironeFriedberg office in Bethel or Shelton. Please visit our website: https://cironefriedberg.com/ for the locations of our offices.

As the impact of the coronavirus continues to unfold in our business community, we are available if you need assistance or guidance from your CironeFriedberg professional regarding these unique sets of challenges. Please contact them directly or reach out to Tony Cirone at tcirone@cironefriedberg.com or Sandra Callanan at scallanan@cironefriedberg.com.
We are focused on your success. If you need assistance or have any questions about the information shared in this newsletter, please call your CironeFriedberg professional. You can reach us by phone at (203) 798-2721 (Bethel), (203) 366-5876 (Shelton), or (203) 359-1100 (Stamford), or email us at info@cironefriedberg.com.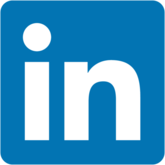 Follow us on LinkedIn