CironeFriedberg, LLP Response to Coronavirus (COVID-19)


As the coronavirus (COVID-19) outbreak in the United States, Connecticut, and the New York Metro area continues and more cases emerge, we here at CironeFriedberg are taking proactive steps to help ensure the safety of our employees and maintain security and work continuity for our clients.
Currently, all CironeFriedberg offices are open for business and are fully operational. Should the outbreak result in closing any of our offices, we have a business continuity plan in place that will enable our professionals to work remotely and continue to provide you with the level of service you have come to expect from our team. If you experience a business disruption because of the outbreak, please reach out to us at info@cironefriedberg.com or call us to discuss in more detail.
The health and safety of our team and our clients is our number one priority. We will continue to monitor communications from the CDC and other federal, state and local organizations and provide regular updates for any necessary changes to keep our employees, contacts and clients informed and safe. Some preventative safety measures we have already implemented include:
Providing sanitizing and other preventative services throughout our offices
Reviewing and continually testing our technology practices to help ensure that our systems support a seamless transition should we have to shift to a fully remote workforce
We are confident that the steps we are taking will allow us to continue to successfully service our clients, efficiently and effectively during this time.
We encourage everyone to be as diligent as they can be in helping eliminate the spread of COVID-19. For more information about COVID-19, please visit the CDC website: https://www.cdc.gov/coronavirus/2019-ncov/index.html.
Please consider the potential disruption for your business due to the coronavirus outbreak and don't hesitate to contact us if we can be of assistance.
On behalf of the Partners and the entire CironeFriedberg team, we wish everyone good health.
All the best,





​​​​​​Tony Cirone
Managing Partner
CironeFriedberg, LLP
---
We are focused on your success. If you need assistance or have any questions about the information shared in this newsletter, please call your CironeFriedberg professional. You can reach us by phone at (203) 798-2721 (Bethel), (203) 366-5876 (Shelton), or (203) 359-1100 (Stamford), or email us at info@cironefriedberg.com.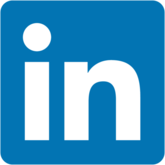 Follow us on LinkedIn