Governor Lamont Announces Details for Businesses Reopening During Phase 2
Governor Lamont Announces Details for
Businesses Reopening During Phase 2

Governor Ned Lamont's administration recently released specific rules that eligible businesses falling under Phase 2 of Connecticut's reopening plans must follow amid the ongoing COVID-19 pandemic.

The reopening date for the following businesses has been moved up to June 17th to allow them to be open for Father's Day weekend.

All businesses subject to the Phase 1 and Phase 2 reopening rules are required to self-certify prior to opening. If you already self-certified your business during Phase 1, your business will NOT need to certify again during Phase 2.

Sector Rules for June 17th Reopen

Documents containing the rules for the first phase of reopening have been published on the state's coronavirus website – ct.gov/coronavirus. Guidance information and specific rules for the following sectors can be found on the state website by clicking here.
Restaurants (may add indoor dining, up to 50% of their indoor seating capacity)

Hotels

Indoor museums, zoos, and aquariums

Indoor recreation (e.g. bowling, movie theaters, etc.)

Libraries

Outdoor events

Amusement parks

Personal services (e.g. nail salons, tattoo parlors, etc.)

Sports and fitness facilities (e.g. gyms, fitness centers, pools, etc.)
As a reminder, social distancing and wearing masks is still required in all areas where people gather.

If you have any questions or need assistance, please contact your CironeFriedberg professional.

Information provided by: Connecticut Department of Economic and Community Development.
---
We are focused on your success. If you need assistance or have any questions about the information shared in this newsletter, please call your CironeFriedberg professional. You can reach us by phone at (203) 798-2721 (Bethel), (203) 366-5876 (Shelton), or (203) 359-1100 (Stamford), or email us at info@cironefriedberg.com.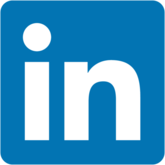 Follow us on LinkedIn
CironeFriedberg, LLP
info@cironefriedberg.com
24 Stony Hill Rd, Bethel, CT 06801
(203) 798-2721
6 Research Dr, Suite 450, Shelton, CT 06484
(203) 366-5876
Saved Articles
Comments and Feedback
Refer A Friend
Your Privacy

Our firm provides the information in this e-newsletter for general guidance only, and does not constitute the provision of legal advice, tax advice, accounting services, investment advice, or professional consulting of any kind. The information provided herein should not be used as a substitute for consultation with professional tax, accounting, legal, or other competent advisers. Before making any decision or taking any action, you should consult a professional adviser who has been provided with all pertinent facts relevant to your particular situation. Tax articles in this e-newsletter are not intended to be used, and cannot be used by any taxpayer, for the purpose of avoiding accuracy-related penalties that may be imposed on the taxpayer. The information is provided "as is," with no assurance or guarantee of completeness, accuracy, or timeliness of the information, and without warranty of any kind, express or implied, including but not limited to warranties of performance, merchantability, and fitness for a particular purpose.

Powered by

Copyright © IndustryNewsletters All rights reserved.

This email was sent to:

Mailing address: 24 Stony Hill Road, Bethel, CT 06801