IRS Extends More Tax Deadlines
Department of the Treasury and the Internal Revenue Service Extends More Tax Deadlines

IRS extends more tax deadlines, provides guidance to taxpayers with net operating losses and provides more help with Economic Impact (Stimulus) Payments.

To provide additional help to taxpayers, the Department of the Treasury and the Internal Revenue Service issued more Notices and Revenue Procedures which either expand earlier guidance or provide additional relief.

Expansion of Additional Returns and Payments Subject to the July 15, 2020 Deadline

Notice 2020-23 expands the filing and payment relief to taxpayers that have a filing or payment deadline falling on or after April 1, 2020, and before July 15, 2020. Individuals, trusts, estates, corporations and other non-corporate tax filers qualify for extra time.

Estimated Tax Payments

In addition to the April 15, 2020 estimated tax payment that was previously extended, Notice 2020-23 also extends relief to estimated tax payments originally due June 15, 2020. Now individuals, estates, trusts, corporations and nonprofits can wait until July 15, 2020 to make that payment.

2016 Unclaimed Refunds

For 2016 tax returns, the normal April 15, 2020 deadline to claim a refund has also been extended to July 15, 2020. Generally, the law provides a three-year window to claim refunds but now for 2016 returns a properly address and mailed claim can be made up to July 15, 2020.

Relief for Taxpayers Claiming Net Operating Losses (NOLs)

Revenue Procedure 2020-24 provides guidance to taxpayers with net operating losses that are carried back under the CARES Act by providing procedures for:
Waiving the carryback period in case of net operating loss arising in a taxable year beginning after December 31, 2017, and before January 1, 2021;

Disregarding certain amounts of foreign income subject to transition tax that would normally have been included as income during the five-year carryback period; and

Waiving a carryback period, reducing a carryback period, or revoking and election to waive a carryback period for a taxable year that began before January 1, 2018 and ended after December 31, 2017.
Six-Month Extension of Time for Filing NOL Forms

In Notice 2020-26, the IRS grants a six-month extension of time to file Form 1045 or Form 1139, as applicable, with respect to the carryback of a net operating loss that arose in any taxable year that began during calendar year 2018 and that ended on or before June 30, 2019. Individuals, trusts and estates file Form 1045, and corporations file Form 1139.

Relief for Partnerships

Revenue Procedure 2020-23 allows eligible partnerships subject to the centralized partnership audit procedures to file amended partnership returns using Form 1065, U.S. Return of Partnership Income, by checking the "Amended Return" box and issuing amended Schedules K-1, Partner's Share of Income, Deductions, Credits, to each of its partners. Partnerships filing these amended returns should write "Filed Pursuant to Rev Proc 2020-23" at the top of the amended return.

Economic Impact (Stimulus) Payments for Non-filers

The IRS is committed to helping you get your Economic Impact (Stimulus) Payment as soon as possible and originally based the payment on your 2018 or 2019 tax return. Now people who did not file in 2018 or 2019 because their gross income was under their standard deduction or were not required to file for other reasons and do not receive Social Security or Railroad Retirement benefits can go to the IRS website and, if they qualify, request their check.

FAQs for Deferral of Employment Tax Deposits and Payments Through December 31, 2020

The IRS has issued FAQ's regarding the deferral of the employers portion of employment taxes due March 27, 2020 through December 31, 2020. Click here to read the frequently asked questions.
---
If you need assistance or have any questions on the information in this article, please call your CironeFriedberg professional. You can reach us by phone at (203) 798-2721 (Bethel), (203) 366-5876 (Shelton), or (203) 359-1100 (Stamford), or email us at info@cironefriedberg.com.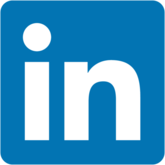 Follow us on LinkedIn