Happy November from the OUT OF THE BOX TECHNOLOGY Leadership Team
So we've been hearing about all this snow and cold weather settling into the country as we near the end of 2019….but our leadership team has been to so many conferences and events, we are warmed by the friends and colleagues we see everywhere we go!

The inaugural Franchise Young Conference happened in Miami last week. COO Lisa McCarthy and CTO Andrew Abrams attended to learn and be a part of the new influences on franchising – artificial intelligence and unique approaches to social media and marketing to name a few. Below Lisa met up with our client Tom Hodgson, CEO, of Color World Housepainting.

A team from OUT OF THE BOX TECHNOLOGY went to sunny California for the annual QuickBooks Solution Provider conference. Read the article in our newsletter on why we won the Trailblazer Award.

How much thought do you put into compensation for your employees? We have a great article on how to put that topic front and center in your business plus how you can give your taxes the attention they need 365 days a year. Oh, and are you still running Windows 7 at your company? Don't miss our article on the importance of updating to Windows 10.
Stay warm! And stay in touch. Our emails are below.
The OUT OF THE BOX TECHNOLOGY Leadership Team --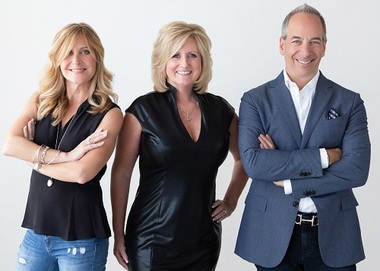 COO Lisa McCarthy - Lisa@ootbtechnology.com
CEO Denise Loter-Koch - Denise@ootbtechnology.com
CTO Andrew Abrams - Andrew@ootbtechnology.com
---
Your Comments