Welcome to our newsletter!

So our most recent partner at OUT OF THE BOX TECHNOLOGY --- Dawn Brolin pictured above on the left --- was named an influencer in the accounting and technology fields. We, of course, knew that about Dawn! You can read more in the newsletter but be sure to catch Dawn's awesome presentation on fighting fraud in your business. That was the subject of our most recent Technology Tuesdays. We had a full house listening to Dawn's tips on fraud. If you missed it, catch the webinar by clicking here on our Free Resources page on our website.
Learn QuickBooks during our upcoming classes in November and December. If you're in the Portland, OR, area attend the classes onsite but you can also attend via webinar. Get specifics, again, on our website.
We so enjoyed hosting Nate Flake, Fishbowl Inventory Director of Strategic Partnerships, at our headquarters in OR. That's Nate to the left of CEO Denise Loter-Koch, along with Ryan Koch, our Executive Director of Business Development, on Denise's right and Johnny Harvey, our Manager of Data Services. We love the solution that Fishbowl provides to customers needing inventory! If you haven't seen the software, start with watching a recording of a recent Technology Tuesdays featuring Fishbowl. Just click here to get this free resource.
And look who else visited our headquarters last month!
That's Sharon Horger (on the left), our Manager of Outsourced Accounting Services, who came to meet with the Portland team all the way from Michigan! Denise and Sharon got down to some serious business discussing ways to grow and enrich our bookkeeping division.
In next month's newsletter, we'll have more on the features of QuickBooks 2020 as well as a look at the Service Roundtable conference we're attending in Vegas and reaction from accounting and business students who learned first hand from COO Lisa McCarthy on her experience as a business owner.
Need anything from us, the leadership team, at OUT OF THE BOX TECHNOLOGY or any of our awesome team members? We're an email away!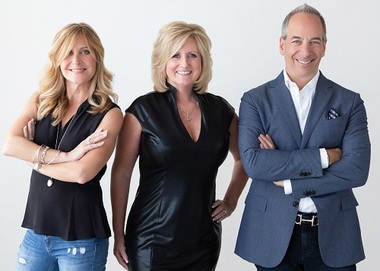 COO Lisa McCarthy Lisa@ootbtechnology.com
CEO Denise Loter-Koch Denise@ootbtechnology.com
CTO Andrew Abrams Andrew@ootbtechnology.com

---
Your Comments