| | |
| --- | --- |
| Jennifer, Here Are Your Articles for Wednesday, June 12, 2019 | |
QuickBooks® Desktop vs. Online: Which is right for you?
We're all familiar with QuickBooks, but it's important to find the right version of the software for your business or, as a CPA, your client's business. It's important to discover the benefits of each version; and determine whether you need to switch from one version, to another; or, if you simply need to stay where you are, and further refine what you have.
If you are in the Detroit area, OUT OF THE BOX TECHNOLOGY Chief Operating Officer, Lisa McCarthy, will be facilitating a presentation called QuickBooks Desktop vs. Online: Which is Right for You? at an upcoming Michigan Association of CPAs Management Information & Business Show. It's a two-day event, June 26 and June 27. Registration starts at 7:30 AM, for both days.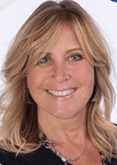 In each session, Lisa will exhaustively break down and demonstrate features and workflows for QuickBooks Desktop and QuickBooks Online. She'll evaluate each version's pros and cons and from there, will explain what your migration or conversion experience may be like – if you ultimately decide to switch to the other version, from your current one.
Interested in attending? Head over to the registration page and get all the information you need to know. Click here!
---
Your Comments
Saved Articles
Comments and Feedback
Refer A Friend
Your Privacy

Our firm provides the information in this e-newsletter for general guidance only, and does not constitute the provision of legal advice, tax advice, accounting services, investment advice, or professional consulting of any kind. The information provided herein should not be used as a substitute for consultation with professional tax, accounting, legal, or other competent advisers. Before making any decision or taking any action, you should consult a professional adviser who has been provided with all pertinent facts relevant to your particular situation. Tax articles in this e-newsletter are not intended to be used, and cannot be used by any taxpayer, for the purpose of avoiding accuracy-related penalties that may be imposed on the taxpayer. The information is provided "as is," with no assurance or guarantee of completeness, accuracy, or timeliness of the information, and without warranty of any kind, express or implied, including but not limited to warranties of performance, merchantability, and fitness for a particular purpose.

Powered by

Copyright © All rights reserved.

This email was sent to: jennifer@otbtechnology.com

Mailing address: 2002 Willow Beach, Keego Harbor, MI 48320