Is This Your Situation? "I Need To Boost Revenue through Ancillary Service Offerings..."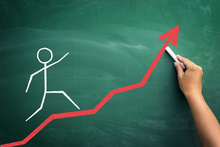 It is reasonable to estimate about 10% of a CPA firm business could come from ancillary services. You many need to develop strategies to increase sales of these offerings in order to reach or exceed this goal.
First, you'll need to identify which services are being under-utilized by clients, then consistently position the services in front of your client base to keep them in the forefronts of clients' minds.
If you want to really "work" your marketing, boost credibility and stand out in your market, you need to get the word out. You don't want to lose a client to a competitor because they didn't realize you can provide the same necessary ancillary services.
---
Put It to Work for You
---
What does it mean to get your marketing "working" for you? Simply ask yourself some simple questions:
"Is it generating leads?"

"Can I easily tap into and respond to the leads it is producing?"

"Is it going a step beyond to help turn leads into meetings?"

"How many of your clients know about all of your ancillary offerings? I bet the number isn't as high as you'd like"
---
Take Some Simple Steps
---
Email continues to stand out as the most cost-effective and trackable vehicle for content delivery. Integrating your email strategies with a comprehensive digital marketing approach helps maximize your exposure and further marketplace accessibility. Set a clear course and take some steps:
Pool your client contact information into a centralized marketing database.

Identify prospects to invite into your digital marketing.

Consistently launch messaging of value to reach your clients and prospects.

Work a lead capture and response strategy into your messaging.

Follow up on warm leads that respond to the calls to action within your messaging.

Book initial consultations with interested prospects and set meetings with clients demonstrating some interest in your additional services.
---
Successful Lead Generation Campaigns Work Smarter, Not Harder
---
"Any old thing" is bad. Take a tactical approach to outsourcing your marketing and evaluate its bearing on your success. Your strategies should work for you – cohesively.
---
Digital marketing tools can help you easily attract more ancillary service sales. Learn More at IndustryNewsletters.com.
---
---
Your Comments