| | |
| --- | --- |
| Jennifer, Here Are Your Articles for Wednesday, January 23, 2019 | |
We haven't talked about this in a while…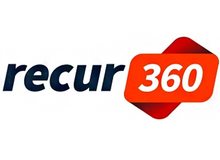 Recur360® was built for QuickBooks Desktop and QuickBooks Online as a Recurring Customer Invoicing, Customer Payments and Accounts Receivable Collections platform. We enhance, simplify and automate the process of setting up Recurring Invoices to your customers, processing payments against those invoices via Credit Card or ACH, emailing the invoices/payments to the customers as well as posting them into QuickBooks.

If you don't have recurring invoicing needs, you can use Recur360 as a Collections tool to automate email notifications to customers to pay invoices online via our Customer Pay Online Portal. For Enterprise customers that have front end systems or custom software packages that are used to manage your business, Recur360 can be used as an integrator or middleware to sync transactions between your system and QuickBooks.

Really, Recur360 can make your life a whole lot simpler! The cost is great - $59 a month (*sales tax will be charged in addition for states where we have Sales Tax Nexus) – and the end result is, well, read this:

"Recur360 allows me to enter monthly billing once and I can forget about it and it runs by itself each month. Then, if there are any declines, I get a report emailed to me on who needs new cards. Also, you can be proactive and run a report to see what cards will be expiring soon and you can reach out to clients to update before the billing runs. Makes life so much easier!!!"
Testimonial from a QuickBooks Desktop and Recur360 User.
Want to see a free demo? Click here.
Or watch our Knowledge Base at www.Recur360.com.
---
Your Comments
Saved Articles
Comments and Feedback
Refer A Friend
Your Privacy

Our firm provides the information in this e-newsletter for general guidance only, and does not constitute the provision of legal advice, tax advice, accounting services, investment advice, or professional consulting of any kind. The information provided herein should not be used as a substitute for consultation with professional tax, accounting, legal, or other competent advisers. Before making any decision or taking any action, you should consult a professional adviser who has been provided with all pertinent facts relevant to your particular situation. Tax articles in this e-newsletter are not intended to be used, and cannot be used by any taxpayer, for the purpose of avoiding accuracy-related penalties that may be imposed on the taxpayer. The information is provided "as is," with no assurance or guarantee of completeness, accuracy, or timeliness of the information, and without warranty of any kind, express or implied, including but not limited to warranties of performance, merchantability, and fitness for a particular purpose.

Powered by

Copyright © All rights reserved.

This email was sent to: jennifer@otbtechnology.com

Mailing address: 2002 Willow Beach, Keego Harbor, MI 48320