Is This Your Situation? "I Need Better Growth Strategies..."
We have all been there… We have thought, "Is marketing really worth it?" This is a great question to ask. It is always good to stop and evaluate the adequacy of a firm's growth strategy.
Is it really worth it? Yes.
Here's why: every business needs growth.
It's a plain and simple fact. Many businesses typically lose 8% to 15% of their clients per year due to a variety of reason: clients sell their businesses, merge with others, go out of business or simply decide to move on to other providers. There needs to be a strategy, even for businesses that are not aggressively seeking growth, to replace natural attrition.
Don't Forget Planned Turnover
CPAs may lose roughly 5% annually from planned turnover. When you sit down to evaluate your firm's goals, you might also be considering planned turnover. Ridding your business of unsuitable clients can free up resources and position you for greater success with your core clients.
Another factor firms need to consider is replacing one-time, non-recurring business. It is reasonable to estimate about 10% of a CPA's business could be comprised of non-recurring work.
Do What You Do Best – Crunch the Numbers
Consider a CPA firm that is bringing in roughly $500,000 per year. If that firm's unplanned loss is a conservative 10%, that firm is looking at an annual loss of $50,000. Over the course of three years, this becomes $150,000. Double that number when you factor in another 10% for your firm's nonrecurring engagements. Add planned turnover at 5% per year, and a firm could be looking at a loss of $25,000 per year and a $75,000 three-year loss.
Just to break even and maintain annual revenue, a firm might need to bring in $125,000 per year, or $375,000 dollars over the course of three years, simply due to natural and planned turnover and loss of nonrecurring engagements.
The Need Becomes Apparent
Like most firms, you're probably looking to go beyond maintenance and achieve growth. Exceed your goals for replacing attrition, and consider how many new engagements you will need to acquire from marketing activities. Lay out a plan for reaching new business and nurturing core clients to reduce churn.
Make a Strategic Investment
It's no secret that many CPAs aren't great marketers. This means you'll need to make an investment in solid strategies. Treat your marketing investments almost like an employee, and regularly run evaluations of its success factors.
Launch Consistent, Value-Driven Marketing
If you want to "work" your marketing, boost credibility and stand out in your market, you need to get the word out. Content helps you position your firm in the marketplace, and good content connects with your clients and prospects to deliver value.
Put It to Work for You
What does it mean to get your marketing "working" for you? Simply ask yourself some simple questions:
"Is it generating leads?"

"Can I easily tap into and respond to the leads it is producing?"

"Is it going a step beyond to help turn leads into meetings?"
Email continues to stand out as the most cost-effective and trackable vehicle for content delivery. Integrating your email strategies with a comprehensive digital marketing approach helps maximize your exposure and further marketplace accessibility.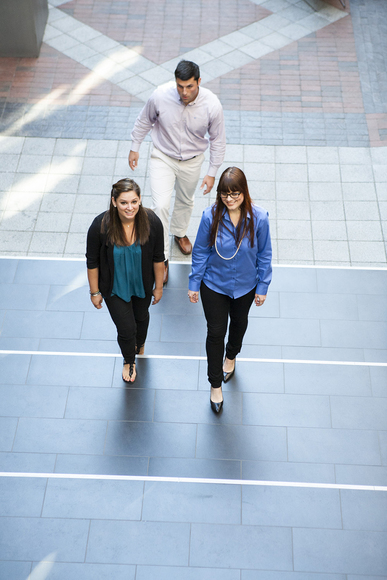 Take Some Simple Steps
All of this may seem overwhelming for smaller firms, but it really can be simple. Sometimes, the most difficult part of the process is researching content marketing products. Once that decision is made, you'll need to set a clear course and take some steps:
Pool your client contact information into a centralized marketing database.

Identify prospects to invite into your digital marketing.

Consistently launch messaging of value to reach your clients and prospects.

Work a lead capture and response strategy into your messaging.

Follow up on warm leads that respond to the calls to action within your messaging.

Book initial consultations with interested prospects and set meetings with clients demonstrating their interest in additional services.
Successful Lead Generation Campaigns Work Smarter, Not Harder
"Any old thing" is bad. Take a tactical approach to outsourcing your marketing and evaluate its bearing on your success. Your strategies should work for you – cohesively.
The real value proposition comes when firms partner with strategic resources to achieve maximum impact. Firms that integrate their digital marketing resources can automate these steps. This often results in more profitable client engagements, a return on marketing investment and achieving maintenance and growth goals. After all, that's the point of marketing, isn't it?
---
Digital marketing tools can equip you with strategic solutions that keep your pipeline full. Learn More at IndustryNewsletters.com.
---
---
Your Comments