We Love our Clients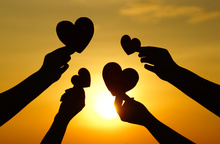 Our goal at Out Of The Box Technology is to make our clients happy. Period. Looks like we're doing our job!
---

"Lisa, you are someone I look forward to have a long business relationship with & I will give your name to anyone who asks for this type of service. Finding companies like yours is hard to do."

"I can't tell you how thrilled we are, so far, with the work you've done! You are awesome! Thank you."
"Thank you so much Ellen. OTB and their staff is the best."
"Jonathan, thanks to your excellent work, I started receiving lots of admiring comments as soon as my new web site went live yesterday. I very much appreciate your responsiveness and good humor throughout the process, and I'm obviously thrilled with the results."
"They are so very kind and helpful in explaining what your options are. You can't go wrong with Out of the Box!!!"
"My discussion with Mr. Abrams was immensely helpful and revealing, and he clearly knows his subject inside and out...it has been your continued communication with us, your gentle handling of my concerns that has kept that very BIG question on how well will this update work when you are not near by...at bay enough for me to move to this point."
"Thank you for handling this so quickly. I didn't think our accountant would hear from you yesterday but man you guys are quick to resolve issues especially with it being the last week before taxes are due."
"I just wanted to thank you for your time today. You have been the most helpful person I have dealt with all week."
"Please let Chad's supervisor at OOTB know that Chad is definitely a keeper! He represented your firm in a courteous, professional, & knowledgeable manner. I couldn't be more pleased with the service and valuable insight he provided."
"Over the past few weeks, I've had the pleasure of working with one of your QB Consultants, Connie Harvey. In a word, she's outstanding. Her business acumen, coupled with her technical problem solving skills, make her a gem. On top of that, she's kind, compassionate and professional."
---
Thanks to all our clients who took the time to write such nice things. If you have feedback, we'd love to hear it. Email Ellen@otbtechnology.com with comments/ideas/suggestions and she'll get right back with you.
---
Your Comments