Interactive Touch Displays
Out Of The Box Technology is always looking for ways to make your business more efficient and productive and now we can take it to a new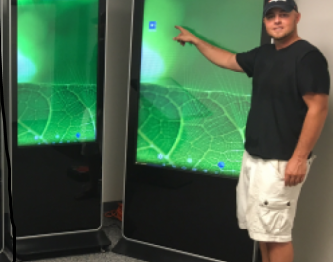 marketing level.
Think about this – how cool would it be to bring your web page or your APP life size and right in the middle of your business for all your clients to see and use? Or what if customers could place orders on a giant life-size tablet? Or do you need a modern booth display for your business at your next convention? We've got you covered.
Interactive Touch Displays
As businesses become more digital, digital advertising in your own store has become a growing area to promote your own products and services the way you want them to be seen.

With our Interactive Touch Displays, whether you put them in your store, place of business or use them for trade shows, you will have far more effective advertising and product promotion than you have today.

Pair with our custom mobile apps and we can design an app presentation that is uniquely your own to showcase on your interactive touch displays.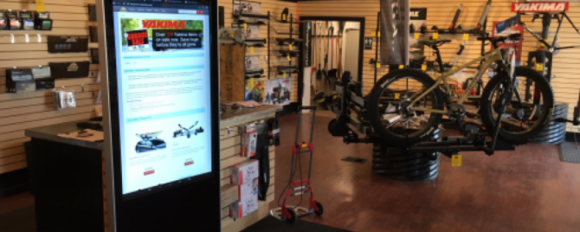 Store Kiosks
Use Interactive Touch Panels for your in-store kiosks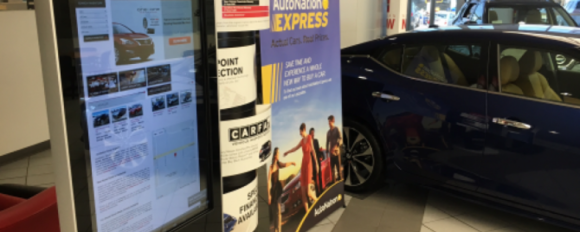 Trade Shows
Use Interactive Touch Displays for your next trade show in place of your current trade show booths! Think how nice it would be to change out your message at trade shows with specials or new products. No need to buy a whole new booth display for every new message.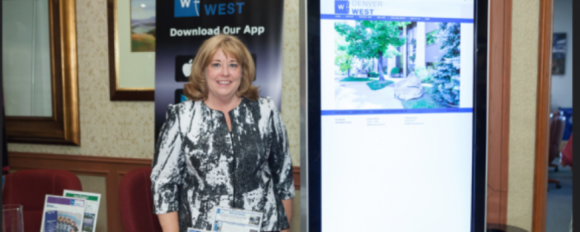 In-Store Marketing
Use Interactive Touch Displays for your in-store marketing and for customers to learn more about your products.
Contact us to learn more. Email Ellen@otbtechnology.com. We'll be using these displays in our booth at the upcoming International Franchise Association convention in Vegas.
---
Your Comments