| | |
| --- | --- |
| Jennifer, Here Are Your Articles for Wednesday, August 10, 2016 | |
Upcoming Demo - Sales Analysis in QuickBooks
Want to see better sales analysis out of your data in QuickBooks? Out Of The Box Technology offers a solution called DynaScore. DynaScore provides your sales team with daily updates to the critical information that will improve and maximize a business's sales score.
With DynaScore, sales managers can travel down four paths for learning more about their sales: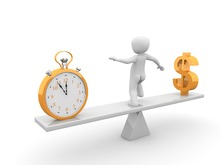 Sales values for any selected date range
Ranking of customers, items, delete, sales territories and sales reps
Comparisons between any two months or any two months year-to-date
Investigative capability—summary level reports or drill down to the record level data
Reports include data for quantity, revenue, cost, gross profit and gross profit percent for customers, customer types, items, item types, delete sales territories and sales reps. Utilizing advanced filtering capabilities, the reports can be generated for any combination of the customer, items or delete sales territories/sales reps. A Hi/Low ranking report is also available by month or by month YTD for quantities, revenues, gross profit or gross profit percent. The available lists are customers, customer types and items, item types, and sales reps delete territories with whatever records included as selected by the filter.
Want to see how it works? Join us for a free demo of DynaScore on Thursday, August 11, 2016 at 12 noon Eastern. Email Ellen@otbtechnology.com for a registration link or use the form below and she'll send you one.
---
Your Comments
out of the box technology
888-232-4758
hello@outoftheboxtechnology.com
7150 SW Hampton Suite 200
Tigard, OR 97223
Saved Articles
Comments and Feedback
Refer A Friend
Your Privacy

Our firm provides the information in this e-newsletter for general guidance only, and does not constitute the provision of legal advice, tax advice, accounting services, investment advice, or professional consulting of any kind. The information provided herein should not be used as a substitute for consultation with professional tax, accounting, legal, or other competent advisers. Before making any decision or taking any action, you should consult a professional adviser who has been provided with all pertinent facts relevant to your particular situation. Tax articles in this e-newsletter are not intended to be used, and cannot be used by any taxpayer, for the purpose of avoiding accuracy-related penalties that may be imposed on the taxpayer. The information is provided "as is," with no assurance or guarantee of completeness, accuracy, or timeliness of the information, and without warranty of any kind, express or implied, including but not limited to warranties of performance, merchantability, and fitness for a particular purpose.

Powered by

Copyright © IndustryNewsletters All rights reserved.

This email was sent to: jennifer@otbtechnology.com

Mailing address: 7150 SW Hampton, Suite 200, Tigard, OR 97223