Is This Your Situation? "I Need to Get My Head Around Social Media Marketing Strategies..."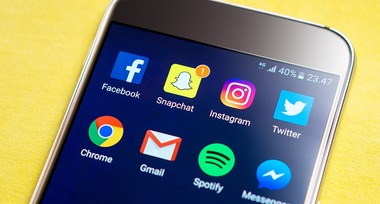 Whether or not your business has an active social media presence, you probably understand the potential power of social networking. Social media can help build brand recognition and drive new business to you. Social media also plays a role in creating an online impression of your firm.
More and more prospects are using your firm's online footprint to do research before approaching you for your services and offerings. If you're working to simply get your brand in front of new prospects, social media is fantastic way to build visibility.
However, more presence is not necessarily better. Be selective about which social networks you choose. Facebook, Twitter, LinkedIn, Google+, Instagram, Pinterest and others will all have different tone, usage approaches, audiences, content preferences, and many other variances.
Some of these platforms may or may not be a good fit for your business. Decide where your time and efforts are best spent. Go where you are most likely to find your target market, and invest some time into learning as much as you can about the select few social networks you have chosen.
Here are three simple tips that will help your firm get on the road to building a consistent social media presence:
1. Get Content
Choose content your audiences want to read. You can use content from your email programs and blog posts as regular fodder for your social networks. You may also choose to periodically share content from other reputable sources that will help keep firms and prospects up to date on important issues impacting them.
2. Post & Engage
You may choose to post links to articles, images, quotes or other engaging content. Just remember a picture is worth a thousand words. Get your posts noticed by adding interesting images, quotes or photos. Readers are more likely to click on a social media post when there is a compelling image associated with it.
You'll also need to monitor your audience's response to your posts. Check for comments and respond promptly to them to encourage more conversation.
3. Repeat
Best practices suggest that you schedule at least one post per day to each of your social networks. Social media is not necessarily about shooting out a barrage of posts. It's about building relationships. Make sure you're posting content that will be meaningful to your followers. When your posts start conversations, be sure to interact with your followers.
Maintain a reliable, consistent presence in order to build credibility and increase the likelihood of social lead conversion.
---
IndustryNewsletters gives accountants the content they need to sustain email, blog and social media marketing strategies. Find out how we can help you easily access content on a regular basis to help maintain your social media or blog presence.
---
---
Your Comments