Know How To File Interest and Dividends
Schedule B is an IRS tax form that you must complete if you have received interest income or ordinary dividends over the course of the year. The form also is used to report other, less common forms of interest or corporate distributions to individuals.
Many taxpayers will need a Schedule B simply because they have a bank account that credits interest on deposits over the course of a year. Investors also may receive dividends from time to time. The totals from Schedule B are transferred to Form 1040, where they are included in the computation of taxable income.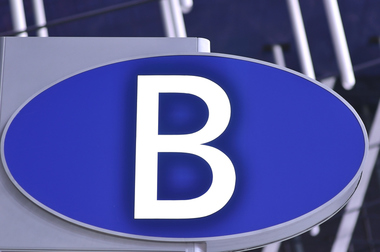 Schedule B requires that you provide the name of each payer — investment firm or bank, for instance — and the amount of interest or dividends received from each payer. These sources of income are taxable. Generally, the bank or entity paying the interest will report the taxable interest to you on a Form 1099-INT for interest and/or a Form 1099-DIV for dividends, which are reported to the IRS, with a copy sent to you. Your 1099 provides all the essential information you need to fill out Schedule B.
Schedule B shouldn't be used to report any tax-exempt interest shown on Form 1099-INT; instead, report that income on Form 1040.
Use Schedule B if:
You had more than $1,500 of taxable interest or ordinary dividends.
You received interest from a seller-financed mortgage and the buyer used the property as a personal residence.
You have accrued interest from a bond.
You are reporting original issue discount in an amount less than the amount shown on Form 1099-OID.
You are reducing your interest income on a bond by the amount of amortizable bond premium.
You are claiming an exclusion of interest from Series EE or Series I U.S. savings bonds issued after 1989.
You are reporting interest or ordinary dividends received as a nominee on behalf of someone else.
You are reporting a financial interest in or signature authority over a foreign account.
You are reporting a distribution from being a grantor of or transferor to a foreign trust.
The final section of Schedule B is where you must disclose any foreign bank or investment accounts you have and whether you receive distributions from certain foreign trusts.
Some of the circumstances that require you to file Schedule B also require the filing of other forms. If you have foreign accounts or trusts, you may be required to submit Form 8938, Statement of Specified Foreign Financial Assets.
Ultimately, interest and dividends can lead to complicated tax situations. Be sure to consult with a tax professional for further advice.
---
Your Comments