Tech-Savvy Ways to Search For Your Dream Home - From Home
In today's tech-powered world, finding your perfect property listing is easier than ever. It's so simple that it can be done from the comfort of your own home. Streamline the process by applying the home search tips, which are all enhanced by technology.
Get on the computer, pour yourself a cup of coffee, and let's get started.
Do This Before You Hit the Web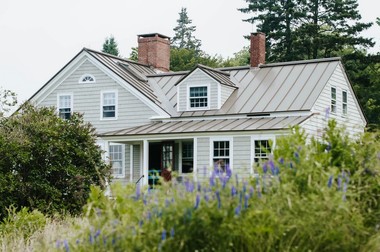 Whether you're shopping for a new home in person or on the internet, there are a few preparatory steps that need to be completed before you dive in.
Buyers need to be clear about what they're looking for, what their buying position is, and what they don't want.
Check up on your financial situation with web-based credit check services. Do some research on home loans if you're planning on using a mortgage to finance the purchase. Outline your wants, needs, and bare minimums before you start browsing the market. And, most importantly, set a solid budget.
Once you've completed these preliminary steps, it's time to start the real search.
Explore What Social Media Has to Offer
Let's face it - real estate is a social endeavor. It's a people-centric industry that uses social interactions to connect buyers and sellers and propel deals forward.
While social media is certainly not an official listing platform, it is a great way to quickly plug into the local real estate community. Social channels like Twitter, Facebook, NextDoor, and LinkedIn can point you in the direction you'd like to start searching.
There's a lot of content being shared on social media, it can be a great jumping--off point for buyers doing the job from home.
Real Estate Has Moved Online
When you start shopping for your dream home, you'll want to have access to a large pool of listing options. Fortunately, most agencies have plenty of visuals online, so you can get a strong sense of what the listing is like. Want to know more about the neighborhood? There are online resources for that as well, in addition to the information in the listing.
Although nothing takes the place of an in-person view, you can get all the particulars you need in advance—from bay windows to boilers. Highlight your top choices for when you are ready to view.
Good luck finding your perfect home!
---
Your Comments