Congress Loosens PPP Loan Restrictions
Congress recently passed legislation to loosen some of the restrictions that came with the popular Payroll Protection Program; the president signed it into law on June 5.
The new law runs only about 1,000 words, but contains several major changes that vastly extend the terms of the program: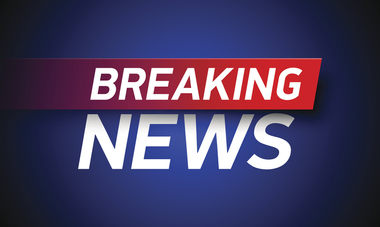 The new law lets PPP loans run for 24 weeks — previously the term had been 8 weeks. Notes The Wall Street Journal, this gives "small businesses more time to use the money and still have the loans forgiven while helping them better navigate the uncertainties around reopening."
The law extends the deadline to rehire workers to Dec. 31 for those companies that want to qualify for loan forgiveness. Previously, this deadline was June 30.
The law lowers the bar for PPP funds that must be used for payroll to 60% for those businesses that want forgiveness. Previously, it was 75%. Initially, the law seemed to indicate the new 60% rule was all-or-nothing. However, government guidance subsequently clarified that partial forgiveness is still available, as it was under the 75% rule.
Previously, in order to be eligible for forgiveness, borrowers had to show they kept employees or rehired them within a set period of time. While this is still true, there's some leeway in the new law: "The new bill allows borrowers to adjust because they could not find qualified employees or were unable to restore business operations to Feb. 15, 2020, levels due to COVID-19 related operating restrictions," according to the AICPA.
Borrowers can now take up to five years to repay the loan, instead of the previously established two years. The interest rate remains 1%.
The new law permits PPP loan recipients to also delay payment of their payroll taxes. This was previously prohibited.
More guidance and clarifications are likely to come. Until then, loan recipients may want to check AICPA guidance or the bill itself.
Meanwhile, loan recipients planning to submit forms for loan forgiveness should tread carefully: It may take some time for the Small Business Administration to update its form to align with the new, more flexible terms.
---
Your Comments
Kim & Lee, LLP
info@kimleecpas.com
2305 W. 190th St. Suite 100
Torrance, CA 90504
Saved Articles
Comments and Feedback
Refer A Friend
Your Privacy

Our firm provides the information in this e-newsletter for general guidance only, and does not constitute the provision of legal advice, tax advice, accounting services, investment advice, or professional consulting of any kind. The information provided herein should not be used as a substitute for consultation with professional tax, accounting, legal, or other competent advisers. Before making any decision or taking any action, you should consult a professional adviser who has been provided with all pertinent facts relevant to your particular situation. Tax articles in this e-newsletter are not intended to be used, and cannot be used by any taxpayer, for the purpose of avoiding accuracy-related penalties that may be imposed on the taxpayer. The information is provided "as is," with no assurance or guarantee of completeness, accuracy, or timeliness of the information, and without warranty of any kind, express or implied, including but not limited to warranties of performance, merchantability, and fitness for a particular purpose.

Powered by

Copyright © IndustryNewsletters All rights reserved.

This email was sent to: ajj@kimleecpas.com

Mailing address: 2305 W. 190th Street, Torrance, CA 90504