Depreciation: How Does It Work?
Any fixed asset — cars, furniture, equipment — wears out and loses value. Depreciation allows businesses to write off costs over time. You can expense a portion of an asset's value each year it's used or even deduct the entire amount at once. You can depreciate such intangibles as patents and software for tax purposes.
For accounting, there are several methods to use: Consider the type of asset, plans for your business and how you'll use the depreciation. You can use depreciation as a tax deduction or as an expense you record on your books.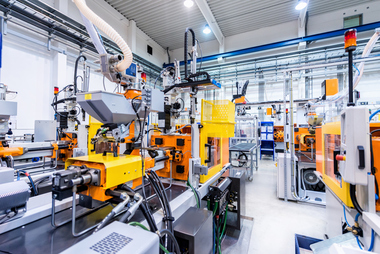 How will you address depreciation?

Using depreciation to get a tax deduction
You choose to deduct the entire cost of an asset all at once with bonus depreciation or the Section 179 deduction. Otherwise, you can divide the cost over several years using straight line depreciation or the Modified Accelerated Cost Recovery System (MACRS). Most vehicle depreciation deductions use MACRS, Section 179 or the special deduction allowance. You can use different depreciation methods for your taxes and your accounting records. Once you've decided on a method, though, you should be consistent.
The four primary methods allowed by the IRS to determine deductions are:
MACRS — You can write off more depreciation in an asset's early years and less in the later years.
Straight line depreciation — Good for intangible assets like software.
Section 179 deduction — You can deduct a substantial amount in fixed assets in the year of purchase, so you receive the entire tax deduction upfront rather than parceling it out over years.
Bonus depreciation — Deduct 100% of the cost of assets placed in service from 2018 through 2022: minimal paperwork and no dollar limit.
What about accounting?
There are four depreciation methods to use for accounting that meet the Generally Accepted Accounting Principles (GAAP) guidelines:
Straight line — A straightforward allocation reflecting the total years used. Allowable for tax purposes, which makes things easier.
Double declining balance — The accelerated method depreciates bigger expenses in the first few years — good for cars, which experience their biggest declines in value early on.
Sum of the years digits — Another accelerated method but for assets that lose most of their value in their first years. It depreciates assets slightly slower than does double declining balance.
Units of production — Often used in manufacturing, it's useful to recognize depreciation based on usage or output rather than years in service.
Of course, this is just an introduction to a complex topic, and not every method is appropriate, or even allowed, in every situation. Be sure to consult with a financial professional to make sure you're managing depreciation right — and getting the full benefit you're entitled to.
---
Your Comments
Kim & Lee, LLP
info@kimleecpas.com
2305 W. 190th St. Suite 100
Torrance, CA 90504
Saved Articles
Comments and Feedback
Refer A Friend
Your Privacy

Our firm provides the information in this e-newsletter for general guidance only, and does not constitute the provision of legal advice, tax advice, accounting services, investment advice, or professional consulting of any kind. The information provided herein should not be used as a substitute for consultation with professional tax, accounting, legal, or other competent advisers. Before making any decision or taking any action, you should consult a professional adviser who has been provided with all pertinent facts relevant to your particular situation. Tax articles in this e-newsletter are not intended to be used, and cannot be used by any taxpayer, for the purpose of avoiding accuracy-related penalties that may be imposed on the taxpayer. The information is provided "as is," with no assurance or guarantee of completeness, accuracy, or timeliness of the information, and without warranty of any kind, express or implied, including but not limited to warranties of performance, merchantability, and fitness for a particular purpose.

Powered by

Copyright © IndustryNewsletters All rights reserved.

This email was sent to: ajj@kimleecpas.com

Mailing address: 2305 W. 190th Street, Torrance, CA 90504