Medical Loss Ratio: Rebates Both Mandatory and Voluntary
What exactly is the medical loss ratio? It's a calculation the Affordable Care Act imposed on insurance companies. In brief, the MLR requires individual and small-group carriers to spend at least 80% of premiums on medical expenses; large-group plans must spend 85%. If profits and administrative expenses exceed those amounts, the insurers must refund the excess to the insureds.
Whether you're an insurance company or an insured, you may be wondering what effects the pandemic has had on MLR calculations. The figures aren't final yet, but there are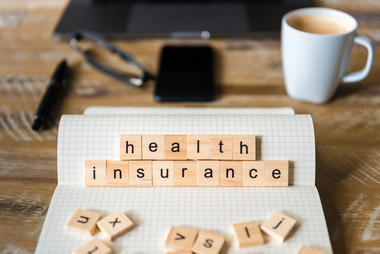 signs the health care costs, combined with the number of people laid off and thus separated from their employer-provided plans, will have an effect.
The Kaiser Family Foundation, a nonprofit organization focusing on national health issues, is estimating that insurers will be issuing a total of about $2.7 billion across all markets. It notes that this is close to double last year's $1.4 billion. This breaks down to $2 billion in the individual market, $348 million in the small-group market and $341 million in the large-group market. KFF notes these are only preliminary estimates — final numbers will be available later this year.
The effect of the COVID-19 pandemic may be muted by the calculation method: Rebates are based on a three-year average, notes the HealthPayerIntelligence newsletter, "so 2020 rebates will be determined using financial data from 2017, 2018 and 2019." Many people will be moving from employer-provided to individual market insurance as they lose their jobs, while insurers may have to absorb heavy losses because of COVID-19 treatments. On the other hand, many people may be postponing procedures and doctor visits that are not urgent.
It is possible, continues the HealthPayerIntelligence, that insurers will owe rebates in 2021, as those ratios will be calculated using 2018 and 2019 data as well.
Taking a look at the data, the FierceHealthcare newsletter notes, "While rebates on individual market plans have grown significantly of late, rebates in small- and large-group markets were more on par with the past several years."
Rebates Beyond MLR
Even aside from ACA rules, some insurers are giving rebates because postponed non-Coronavirus treatments have led to a spike in profits for many health insurers. According to an article in Fortune, UnitedHealth Group Inc. will rebate premiums to some commercial customers and waive cost-sharing for Medicare members. Cigna Corp. said it will put a ceiling on the costs of some drugs for people who have lost health insurance. Humana Inc. is going to waive cost-sharing for Medicare members to see primary care doctors for the rest of the year.
However, the benefits to companies and individuals are likely to be temporary, so it would be unwise to see these as long-term changes.
The IRS maintains an MLR FAQ list most recently reviewed in April. It does not mention any specific COVID-19 provisions at this time.
---
Your Comments