Getting the Most Out of Being Online
From coast to coast, the authorities are urging everyone to stay at home and reduce contact with other people as much as possible. But if we're imaginative with what we can find online, we can still keep in touch with each other.
Keeping in Touch
Most laptops have a built-in camera. If not, you can get a camera from Amazon for under $50 or even under $30. This is your gateway to turning your computer into a communications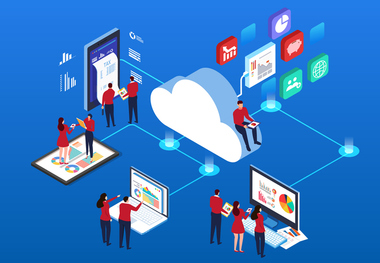 center.
Zoom. This video conference program is useful for family discussions and corporate meetings. At its simplest level, it's free, and even its advanced versions are only $15 to $20 a month — and you can make group calls. With its intuitive controls, it's a great way to stay in touch.
Skype. Everyone has heard of it, but we tend to forget how simple and powerful it is — as well as very inexpensive. All Skype-to-Skype calls are free. You can text or make video phone calls, and it works on desktops, laptops, tablets and smartphones as long as there's an online connection.
Facebook. A lot of people dismiss Facebook as a waste of time, but it comes with a built-in video feature that's free and easy to use. Just click on the camera icon in any friend's profile and get going with local or even international calls.
Staying Entertained
Movies and plays are out, so you'll have to get the most out of TV and streaming services. Fortunately, you have a lot of options. If you are telecommuting, these can keep the kids busy while you have to work. Most streaming services work on a computer or tablet, or, with a Roku or a similar device, you can stream directly to your TV.
Netflix. Plans run from $8.99 to $15.99 a month and include a wide range of movies, TV shows and documentaries. Considering the cost of a movie ticket today, it can be quite a bargain, especially if you have a family.
Hulu. It has thousands of shows and movies for plans starting at $5.99 a month. You can bundle with other services, like Disney+, for volume savings.
Amazon Prime. For $119 a year, you get a wide variety of benefits when ordering from Amazon, plus an array of movies to stream. Check the plans to find out what is offered and for any additional costs for certain services.
Working at Home
If you suddenly find yourself working at home, these are just a few of the apps that can help you be more effective.
SignRequest. At many companies, people continually have to sign off on various documents. Suddenly, with everyone at home, that's a problem. For a modest fee, depending on how many documents you use, SignRequest lets you sign documents virtually. It says that it is very secure and that, in many instances, an electronic signature is as good as an in-person one. Also note that various versions of Adobe Acrobat may also allow signatures.
Mural. This program is designed to take the place of a whiteboard at your meetings. It describes itself as a "digital workspace for visual collaboration." Although it says its users include IBM and E-Trade, it offers prices as low as $12 per person per month for small companies.
Slack. This well-known collaboration and teamwork program is very popular and definitely worth a look. It integrates neatly with Google Drive, Microsoft Office 360 and more. At its most basic level, which is good for small companies, it's free.
Finally, a word of caution: Be careful about what you download onto your computer. You could be inadvertently loading spyware onto your machine. Be sure any new software comes from or is recommended by a well-known source, such as a friend or colleague who has used it.
---
Your Comments