Franchise Versus Start-Up: Which Is Best for You?
At some point in your life, you may decide to go into business for yourself. There are lots of reasons you may have come to this decision and you still have much to think about, but one of the most basic decisions that has to be made is whether you want to build a business from scratch or buy a franchise. In some situations, the answer is obvious — but that isn't always the case.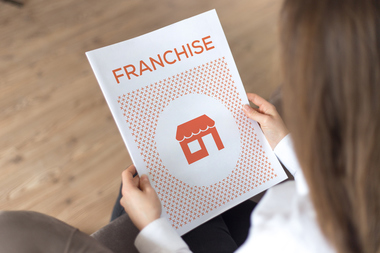 If you don't know which option is best for you, start by answering three key questions:
Do you have a business mission?
If your business centers around an innovation or invention that you believe is marketable, then your best option may be a start-up. If, however, your passion is owning your own business but you have no clear idea about what that business should be, you might want to explore buying a franchise.
What is your risk tolerance?
If you are willing to risk it all, you're a good candidate for a start-up for which there are lots of unknowns. You can work whenever and wherever you want. You're the person who decides which products or services to bring to market and how to market them. The opportunity for growth is unlimited. Your business may even be successful enough to be bought by a major corporation.
The risk is equally high: According to the Bureau of Labor Statistics, half of new businesses fail within the first five years — but if your business is in the half of businesses that succeeds, the accomplishment and the profit belong to you.
If you are uncomfortable with the possibility of losing everything, buying a franchise might be a better choice. With a franchise, you'll be the boss who is responsible for operating the business on a day-to-day basis. But you'll have to follow corporate rules and procedures and, in some cases, purchase all your goods or services from the parent corporation. On the plus side, you'll be getting ongoing support and training as the immediate brand recognition. Be sure you understand exactly what you're buying: In some cases, the franchise fee is just an upfront licensing fee for the right to use the franchise name.
What funding do you have available?
Securing funding for a new business can be difficult because you don't yet have a financial history on which lenders can base their decision. Generally, you should be able to cover at least one month's expenses before you open your doors. When you estimate your costs, estimate on the high side and always include one-time costs, ongoing costs and projected cash flow.
The initial investment for franchises varies. Some home-based franchises can cost as little as $2,000 to $5,000 to start, but most often, franchises cost between $20,000 and $50,000. The price is much higher for well-known franchises like McDonalds. You'll be responsible for attorney and accountant fees, build-out costs, contractor fees, signage, and inventory as well as yearly fees and royalties on your profits.
Both of these options have pros and cons. Whichever you feel is the best for you, always do your due diligence. Contact us today if we can help with this important decision.
---
Your Comments