Is a Reverse Mortgage Right for You?
If you're lucky, you'll reach retirement age with your mortgage paid off or a house that's accumulated a ton of equity. If you're not so lucky, you'll need more cash than what Social Security, savings or pensions provide. That's when a reverse mortgage can help.
A reverse mortgage (also called a home equity conversion mortgage) is essentially a home equity loan that you don't have to pay back while you're living in the house. The loan becomes due when you sell or die. Because you don't make loan payments, the interest is added to the loan balance each month.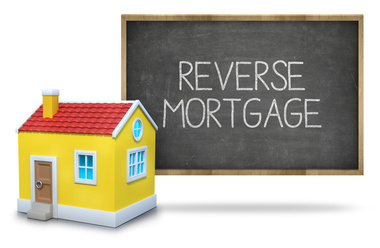 The lender makes payments throughout your life based on a percentage of the equity accumulated on your home. When you're gone, literally or figuratively, the sale of your home repays the loan.
Who's a good match for a reverse mortgage?
Reverse mortgages once were thought to be the loan of last resort for the elderly. But they're now considered a financial planning option for when you reach your golden years.
A reverse mortgage could be good for you if:
You're 62 or older and own a home or have a small mortgage left.
You plan on living out the rest of your days in the home.
You're having trouble meeting monthly bills.
You want to pay off debt.
You care more about having some fun during your last year than leaving all that home equity to your ungrateful kids.
Here's one great thing about getting older. Generally, the older you are, the more equity you've accumulated in your home and the bigger reverse loan you can take. And you can use the money for whatever you want.
How are funds collected?
That depends on the type of mortgage you choose and the terms of your particular lender. You may be able to elect a monthly payout, a lump sum or a line of credit. Be sure to ask your lender what it offers.
Disadvantages of reverse mortgages
Reverse mortgage are not for everyone.
If you have financial trouble keeping up with home maintenance, homeowner's insurance and property taxes, then a reserve mortgage isn't a good fit. If your home falls into disrepair or you fail to pay property taxes and homeowner's insurance, you may be required to repay the reverse mortgage prematurely.
If you don't plan to live in your home for a long time or if poor health threatens your independence, then a reverse mortgage isn't a good idea.
Since interest is periodically added to the loan balance, the balance can potentially eat up the entire value of your home eventually, especially in a time when home values are falling. The good news is the estate is generally not obliged to pay an additional loan balance in excess of the value of the home, says the Consumer Finance Protection Bureau.
The kids might give you grief about taking out a reverse mortgage, because you're essentially spending their inheritance by encumbering the family home.
Reverse mortgage also comes with higher interest rates, fees and closing costs than some other mortgages, according to Bankrate.
Education is key
Nobody with a heart and soul wants to force a reverse mortgage on an older person, especially one who may not be as sharp about finances as he once was. That's why homeowners interested in reverse mortgages are required to have free counseling by an independent party to make sure they understand all the pros and cons of this financial vehicle.
Let us know if you think a reverse mortgage is right for you or a loved one, and we'll go over the details before anyone signs on the dotted line.
---
Your Comments