| | |
| --- | --- |
| Here Are Your Articles for Monday, January 16, 2017 | |
Know All About Your Miscellaneous Deductions
A large group of deductions is lumped together in a category, miscellaneous itemized deductions. The proviso: You may deduct these expenses only if they exceed 2 percent of your adjusted gross income.
So, if you earn $50,000 in AGI, you have to come up with more than $1,000 in miscellaneous deductions before they can be written off. If you have $1,750 in miscellaneous expenses, only $750 can be deducted.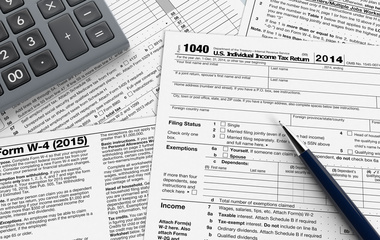 So what are allowable miscellaneous deductions?
Unreimbursed job expenses are work-related expenses that you pay out of your own pocket for travel, meals and entertainment, classes, legal fees, and licenses.
Tax-preparation fees, software and costs associated with tax filing — copying returns, paying for return-receipt postage or overnight delivery — are allowed. You even can deduct the convenience fee you were charged when you paid your e-filed taxes by credit card.
Insurance premiums and dues such as business liability insurance premiums, dues to a chamber of commerce if membership helps you do your job, dues to professional societies and malpractice insurance premiums are all allowable deductions.
Subscriptions, tools and supplies include professional journals and trade magazines related to your work.
Investment expenses are costs to produce or collect income — investment-related fees or costs to manage or maintain property that provides you with extra earnings. For instance, clerical help in caring for investments, depreciation on home computers used to track and manage investments, and the fee for a safe-deposit box to keep investment data fit in this category. Investment-related fees, including service charges on dividend investment plans and trustee's fees you paid for your IRA, also are allowed.
Fees to fight the IRS such as attorneys' fees and accounting fees, as well as any fees you incur to determine, contest, pay or claim a refund of any tax, fall into the category of allowable deductions.
Hobby expenses would be deductible only if you have income from the hobby that you earned during the year.
Now, you need to take your AGI from your Form 1040 and multiply it by 2 percent and enter the amount on Schedule A. If that income percentage is more than your miscellaneous deductions total, you're out of luck. However, if your fractional AGI amount is less, subtract it from your miscellaneous deductions total — the remainder is what you can claim as an itemized deduction.
IRS Publication 529, Miscellaneous Deductions, will have a complete list of IRS-approved and not-allowed deductions. Seeing your accountant and/or financial adviser is a wise move as well. He or she will agree that if your miscellaneous efforts fell a bit short for the current filing season, you can set up a deduction-bunching strategy to guarantee that your future expenses aren't wasted. By gathering your expenses into one tax year rather than spreading the costs over several, you can accumulate enough expenses to exceed the deduction threshold.
So renew your business subscription in December instead of January or prepay your professional dues early. That will put these expenses into one year so you can take the tax breaks when you file. A little preplanning helps a great deal. You can look at this as getting tax breaks on every alternate tax filing rather than missing out on them every year.
---
Your Comments
Kim & Lee, LLP
info@kimleecpas.com
2305 W. 190th St. Suite 100
Torrance, CA 90504
Saved Articles
Comments and Feedback
Refer A Friend
Your Privacy

Our firm provides the information in this e-newsletter for general guidance only, and does not constitute the provision of legal advice, tax advice, accounting services, investment advice, or professional consulting of any kind. The information provided herein should not be used as a substitute for consultation with professional tax, accounting, legal, or other competent advisers. Before making any decision or taking any action, you should consult a professional adviser who has been provided with all pertinent facts relevant to your particular situation. Tax articles in this e-newsletter are not intended to be used, and cannot be used by any taxpayer, for the purpose of avoiding accuracy-related penalties that may be imposed on the taxpayer. The information is provided "as is," with no assurance or guarantee of completeness, accuracy, or timeliness of the information, and without warranty of any kind, express or implied, including but not limited to warranties of performance, merchantability, and fitness for a particular purpose.

Powered by

Copyright © IndustryNewsletters All rights reserved.

This email was sent to: ajj@kimleecpas.com

Mailing address: 2305 W. 190th Street, Torrance, CA 90504