Check Your Withholdings
We all need a periodic checkup — for our health, our home heating systems and, it turns out, our federal tax withholdings.
The IRS is encouraging taxpayers to review their withholding status, which could affect their refunds in 2017. Flyspecking your withholding list now can ensure that the right amount is withheld to avoid an unexpected bill at tax time or to avoid taking too much out of your paycheck all year long, essentially giving Uncle Sam an interest-free loan.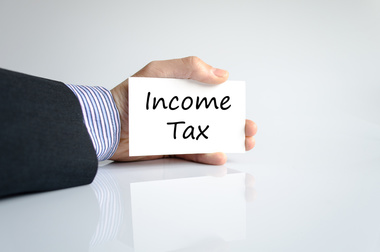 This withholding review is even more important this year, because new laws require the IRS to keep refunds for a few weeks for some early filers claiming an Earned Income Tax Credit and the Additional Child Tax Credit, and to help strengthen identity theft and fraud protections.
"With these changes, it makes good sense on many different levels to check on your withholdings and plan ahead for next tax season," says IRS Commissioner John Koskinen. "It's a personal choice if you want to have extra money withheld to get a bigger tax refund, but you have options available if you prefer to have a smaller refund next year and more take-home money now."
Withholding adjustments are made on the Employee's Withholding Allowance Certificate, also known as Form W-4. Employees fill out the form and employers use it to figure out how much federal income tax to withhold from paychecks.
The IRS provides several online tools and educational resources to help taxpayers withhold an amount that's close to what they will owe. You can find these on IRS.gov.
IRS Withholding Calculator: Helps you determine the correct amount of tax to withhold.
IRS Publication 505: Tax withholding and estimated tax information.
Tax Withholding: Information on withholding, estimated taxes and answers to frequently asked questions.
However, these tools are only the beginning, and it's possible that you have special issues that are not easily addressed by these online resources. Give us a call as you start gathering paperwork for your tax returns so we can help you make sure that you're on track for a pleasant filing experience now and in the future.
---
Your Comments