Know What's Up With the ACA
As a new year begins, it's a good idea to review the main provisions of the ACA to see how it relates to you and your family.
Qualifying Coverage
The aim of the ACA is to enable — actually require — all Americans to obtain health care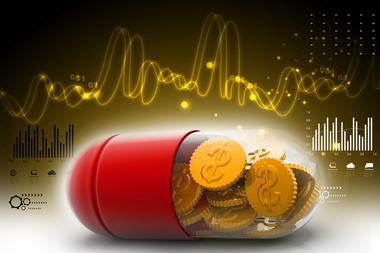 coverage. Many Americans already have qualifying coverage that they purchase directly through an insurer or a health plan offered by an employer or school.
If they don't, the ACA includes an "individual shared responsibility provision" that requires you and your family to obtain minimum essential coverage or qualify for a health coverage exemption. If you don't obtain insurance or the exemption, you may be required to make a "shared responsibility payment," basically a penalty, when you file your tax return.
Premium Tax Credit
Taxpayers are allowed a "premium tax credit" for health insurance coverage they buy through the Marketplace (also called "health exchanges") for themselves or their family members —spouse and dependents. However, you can't claim a tax credit for insurance you buy outside the exchanges or receive through government health coverage like Medicare or Medicaid.
To qualify for the credit, your family income must be at least 100 percent, but no more than 400 percent, of the federal poverty line for your family size. For instance, a family of four can claim a premium tax credit if they earn from $23,850 to $95,400.
More ACA benefits
You can't be dropped from coverage when you get sick.
You can't be denied coverage due to a pre-existing condition.
You can't be dropped from coverage if you make an honest mistake on your application.
You can't be charged more for insurance if you are a woman.
Insurance companies can't make unjustified rate hikes.
Companies with more than 50 full-time employees must provide health coverage.
Young adults up to 26 years can stay on their parents' insurance plan.
These are the basics, and there may be exceptions. Be sure to consult with a financial professional if you have any questions.
---
Your Comments