| | |
| --- | --- |
| Hello Katz - Here Are Your Articles for Thursday, July 12, 2018 | |
Is This Your Situation: You Didn't Know About These Tech Company Tax Breaks
Of course, starting your tech company came with some research into running a small business, but the back-office work is likely not your expertise or your favorite part of running the company. That may mean you could have missed out on some important aspects of opening a small business? Have you considered tax benefits that could help your company thrive?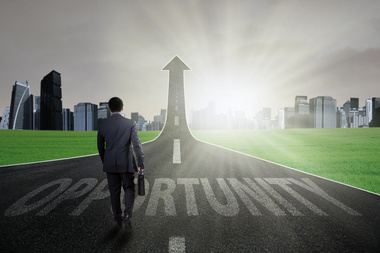 There are a variety of small-business tax deductions that are often overlooked and may provide a benefit, including:
Your home office. Like many small tech startups, your business may operate out of your home office. You may know that a deduction exists to offset the cost of doing business from your home, but the actual implementation of that benefit can be complicated, depending on a number of factors.
Your office supplies. Regardless of where your business is based, there are other costs of daily production that can be deducted from your taxes. Even if your business is remote or based entirely on the web, there will be office supplies necessary to function properly and provide the right level of customer service. There may even be more than you think.
Your business subscriptions. Do you subscribe to Wired or other online publications or resources? Or, are you a member of a website that provides real-time tech news for a small fee? There are a lot of potential subscriptions, from magazines to software, that can help you run your business. These are also potentially tax-deductible, but, knowing what is and what isn't can be confusing.
Your auto expenses. Maybe you travel for parts of your job, or maybe you have to make a trip to the post office once a week. Whether you are traveling near or far, there are automotive-related expenses that could be used on your taxes each year. There are several different methods that can be utilized for this deduction.
Your bad debt. Sometimes, the company can write off the cost of doing business with someone who does not pay you. Obviously, it is better to collect the payment due from all your clients, as that builds trust and loyalty. But, sometimes things happen that are out of your control, and knowing how to handle these difficult situations can be a good thing for business.
This is just the tip of the iceberg for tax benefits that could help your small tech company thrive. If you're not getting the most for your money, it may be time to consult with an accounting expert who can help you walk through the process. Leaving money on the table could hamper your business's ability to grow, so contact an expert today!
---
Your Comments
Katz Nannis + Solomon PC
info@knscpa.com
781-453-8700
800 South Street Suite 250
Waltham, MA 02453
Saved Articles
Comments and Feedback
Refer A Friend
Your Privacy

Our firm provides the information in this e-newsletter for general guidance only, and does not constitute the provision of legal advice, tax advice, accounting services, investment advice, or professional consulting of any kind. The information provided herein should not be used as a substitute for consultation with professional tax, accounting, legal, or other competent advisers. Before making any decision or taking any action, you should consult a professional adviser who has been provided with all pertinent facts relevant to your particular situation. Tax articles in this e-newsletter are not intended to be used, and cannot be used by any taxpayer, for the purpose of avoiding accuracy-related penalties that may be imposed on the taxpayer. The information is provided "as is," with no assurance or guarantee of completeness, accuracy, or timeliness of the information, and without warranty of any kind, express or implied, including but not limited to warranties of performance, merchantability, and fitness for a particular purpose.

Powered by

Copyright © IndustryNewsletters All rights reserved.

This email was sent to: bwright@knscpa.com

Mailing address: 800 South Street, Suite 250, Waltham, MA 02453