| | |
| --- | --- |
| Hello Katz - Here Are Your Articles for Thursday, June 14, 2018 | |
Is This Your Situation: Forging an Exit Plan for Your Tech Startup
It is common in the industry for smaller tech companies to be purchased by larger ones. This can lead to big payouts for the original owners and long-term success for the brand. Although you may not have started your company with the intention of selling it, it is important to have everything in order throughout the process and to be prepared for your eventual exit from the company.
Let's look at the reasons why you need to have a system in place.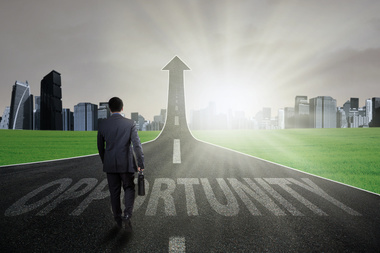 Do you have the right management team in place? A company can transition after a buyout in numerous ways. Having the right management team in place can help you ensure that your staff is ready for this big transition.
Are your systems and processes documented? When a small tech company is purchased by a larger one, the new owners may make procedural changes to conform to their corporate culture. But they need a blueprint to start, so having documentation is critical.
How do your books hold up? Regardless of whether you plan to sell, having messy books is never a benefit for your business. Keep your expenses in line and your taxes correct so that you can have an easy transition when the time comes.
What are your physical assets? Your company is desirable for your collective knowledge and products, but what you physically own also has value. Ensure that you know what that value is and how you can you transfer the ownership.
Do you have an advisory board? Making this kind of transition can be challenging, so surround yourself with others who can help you through the process. Creating an advisory board made up of trusted people in your circle can help you think through ideas and processes along the way.
Is your company valued? How do you know whether the buyout is fair? Even if you don't expect to sell right away, going through a formal process to determine the value of your company is a good experience so that you know what to expect when you're ready to sell.
These are all just the first steps in the process of ensuring that you have the right exit strategy for your tech business. You must consider dozens of factors to ensure that the shift is smooth, that your reputation remains intact and that your company is successful in the future. But you don't have to do it alone. Contact us to find out how we can help you today.
---
Your Comments
Katz Nannis + Solomon PC
info@knscpa.com
781-453-8700
800 South Street Suite 250
Waltham, MA 02453
Saved Articles
Comments and Feedback
Refer A Friend
Your Privacy

Our firm provides the information in this e-newsletter for general guidance only, and does not constitute the provision of legal advice, tax advice, accounting services, investment advice, or professional consulting of any kind. The information provided herein should not be used as a substitute for consultation with professional tax, accounting, legal, or other competent advisers. Before making any decision or taking any action, you should consult a professional adviser who has been provided with all pertinent facts relevant to your particular situation. Tax articles in this e-newsletter are not intended to be used, and cannot be used by any taxpayer, for the purpose of avoiding accuracy-related penalties that may be imposed on the taxpayer. The information is provided "as is," with no assurance or guarantee of completeness, accuracy, or timeliness of the information, and without warranty of any kind, express or implied, including but not limited to warranties of performance, merchantability, and fitness for a particular purpose.

Powered by

Copyright © IndustryNewsletters All rights reserved.

This email was sent to: bwright@knscpa.com

Mailing address: 800 South Street, Suite 250, Waltham, MA 02453