| | |
| --- | --- |
| Benefit, Here Are Your Articles for Monday, March 06, 2017 | |
Get to Know the EEOC Rules
The EEOC is designed to protect not only employees but also employers. It governs hiring practices to ensure that companies are not engaging in discriminatory behavior that unnecessarily targets certain groups of people. In order to ensure compliance, here are some things your company should know about the EEOC and your hiring practices: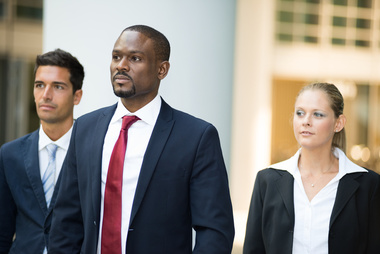 Protections of the Civil Rights Act. This is the act that we think of when we consider the EEOC. It protects employees from being discriminated against based on race, color, national origin, sex or religion.
The Pregnancy Discrimination Act. Pregnant women cannot be discriminated against in the workplace, as it is a violation of the Civil Rights Act and its protection against sex discrimination.
The Equal Pay Act. This act was passed before the Civil Rights Act, which then went on to establish the EEOC. This provides that all employees doing the same work in the same position must be paid the same regardless of their gender.
The Americans With Disabilities Act. Workers with disabilities cannot be discriminated against, provided that the employer is able to arrange reasonable accommodations. However, the employee must be able to effectively conduct the work required if these accommodations are provided.
The Age Discrimination Employment Act. Protection for employees 40 or older is provided in this act. They must also be provided with the same benefits as their younger professional counterparts.
The Genetic Information Nondiscrimination Act. The newest regulation in the stable of protections from the EEOC, GINA prevents employers from using genetic information to discriminate against their employees. However, there are certain exemptions, so if you're concerned about this, you can read more about it at the government website.
Do you have effective policies in your company to comply with the EEOC regulations?
---
Your Comments
Saved Articles
Comments and Feedback
Refer A Friend
Your Privacy

Our firm provides the information in this e-newsletter for general guidance only, and does not constitute the provision of legal advice, tax advice, accounting services, investment advice, or professional consulting of any kind. The information provided herein should not be used as a substitute for consultation with professional tax, accounting, legal, or other competent advisers. Before making any decision or taking any action, you should consult a professional adviser who has been provided with all pertinent facts relevant to your particular situation. The information is provided "as is," with no assurance or guarantee of completeness, accuracy, or timeliness of the information, and without warranty of any kind, express or implied, including but not limited to warranties of performance, merchantability, and fitness for a particular purpose.

Powered by

Copyright © IndustryNewsletters All rights reserved.

This email was sent to: jbernstein@benefitproviders.com

Mailing address: 205 S. Whiting St., Suite 311, Alexandria, VA 22304