Is This Your Situation: How Can I Avoid Common Homebuyer Mistakes?
Buying a new home is both exciting and stressful. The last thing that anyone needs is to run into issues during the purchase process or to fall into common traps. So before you buy, take a little time to understand the mistakes to which many homebuyers fall prey.
Buying with your heart, not your head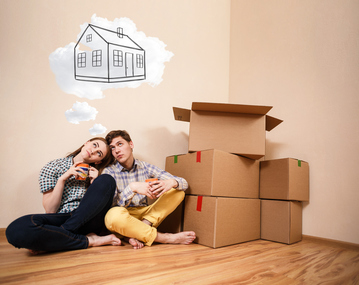 It is easy to fall in love with a house at first sight and overlook or excuse problem details. Stay businesslike and keep in mind things like repair and maintenance budgets, commute times, issues that come up during the inspection, and the history of the neighborhood. Jumping into a deal could end up with you having buyer's remorse, or even worse, overpaying for a property or being unable to resell the home.
Thinking like a buyer, not a seller
Sometime down the line, you will have to sell this house. While it might be a place that you love and you can overlook its negatives, other buyers may not feel the same way. Also, you may be tempted to overextend financially to buy a house that you consider to be "perfect." This can also make it difficult to sell the property in the future.
Trying to do it all yourself — online
The internet has really changed the real estate market. It is much easier to search for homes and find lenders, but your most valuable resource is still having a savvy real estate professional in your corner. A good agent is familiar with the local market and can provide information on the neighborhood. Agents are also there to help you with negotiations and the legal paperwork that is necessary. Remember that it won't cost you anything as a buyer since a real estate agent's costs are paid by the seller.
Not doing your financial homework
Finances are where most homebuying mistakes are made. Before you even look at a single MLS listing, have a serious conversation with a mortgage loan officer. You will need to discuss credit scores and your debt-to-income ratio before you can determine how much of a house you can afford. Be very realistic with your money. You want to make sure that you understand what all of the closing costs will entail as well as having enough cash for unexpected expenses and your down payment.
Hint: Once you have been preapproved for a mortgage and have a house under contract, resist the urge to make major purchases like furniture. Lenders will look at your financial info again before closing.
The great news is that you can avoid each and every one of these mistakes. Enlist the help of an experienced Realtor who can provide guidance and advice as you start searching for your new home. Give us a call today for further assistance.
---
Your Comments