4 Tips to Keep Your Home Clean on a Schedule
Adopting a weekly cleaning schedule that covers all the bases is a must for homeowners who want to maintain a truly clean home. Don't just toss things around — get your home seriously cleaned with this disinfecting cleaning routine.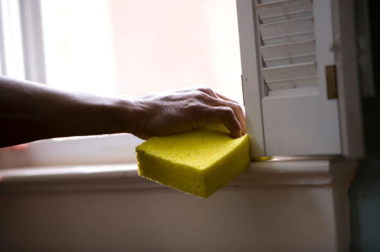 The following four tips will keep your home super clean on a weekly schedule.
Do One Task Per Day
A great way to make cleaning easier is to spread it out.
You don't always need to do a 3-hour deep clean to yield tangible results. Instead, doing just one task per day makes it easy to stick to a new cleaning regime.
Dust today, wipe down surfaces tomorrow, sweep the following day and mop the next. Putting yourself on a one-task-per-day schedule makes cleaning accessible and ensures that your home is constantly getting the attention it deserves.
Revolve Long-Term Tasks
Not all cleaning processes need to be done every week. Some of the bigger tasks, like carpet cleaning and dusting the baseboards, don't need to be constantly repeated to be maintained.
When dealing with these kinds of chores, set up a revolving schedule to space out the tasks without skipping over them. Keeping organized is imperative for staying clean. Make a list of the cleaning tasks that roll over the longest time frame and plan them in a way that works for you.
Create a Schedule
Don't get lost in all of this planning and organization. Creating a list is a great way to stay up to speed with home-maintenance tasks.
Creating a solid, written-out schedule will help you keep up with what's been done and what hasn't, so that you're not doubling up on some things and leaving out others.
Even if you don't outline which days you'll do what, posting a list of all the cleaning tasks you'd like to complete by the end of the week makes it as easy as checking off items.
Get the Family Involved
Keeping things sanitized is a team effort. We can all benefit by including our families in our updated cleanliness goals.
Talk to your family about what you're doing and why it's important — and ask them for any tips they might have to enhance the process. Assign simple, daily tasks to everyone and watch the to-do lists get checked off in record time.
Consider implementing gentle nudges toward cleanliness, such as placing disinfectant wipes and other accessible cleaning supplies around the house for easy access.
Sticking to a cleaning schedule is the first step toward keeping your home in its best condition. Not only will it look better, but it will feel better, too. Call us today for more ways to set up and maintain your home's cleaning regime.
---
Your Comments