| | |
| --- | --- |
| Hello THE GONEAU GROUP - - We hope you are enjoying our newsletter and find value in the information. Please remember we are always here to help with any of your real estate needs! | |
THE GONEAU GROUP - Kathleen, Shoshana, Natalya, Melissa, Judy, Carmen, and Colin
Real Estate Consultants
Keller Williams Realty
(508) 251-2558
1084 Main Street, Bolton, MA 01740
Tax Time: Deducting Equity Loans
Because of recent changes, equity loan proceeds are deductible only under specific conditions. When the proceeds from home equity loans (including second mortgages, equity credit lines or some refinancings) are used to buy, build or substantially improve the taxpayer's primary home that secures the loan, the interest on these loans is fully deductible in many cases. All mortgages and equity loans (that meet the above criteria)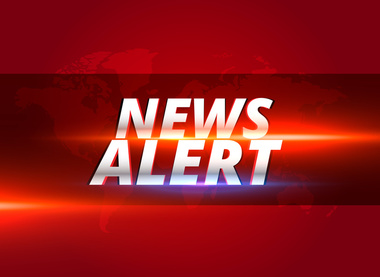 up to a combined total of $750,000 are deductible. Note that some state laws restrict home equity loans.
For example: In January 2018, you took out a $400,000 mortgage on your primary home that has a fair market value of $800,000. In February 2018, you took out a $250,000 home equity loan to put an addition on your primary home and make other improvements to the home. Because both loans are secured by the primary home and the grand total of the loans ($400,000 + $250,000 = $650,000) does not exceed the value of the home ($800,000) and the total of all loans does not exceed $750,000, all of the interest paid on both loans is deductible.
However, if any of the proceeds from home equity loans are used for reasons other than to buy, build or substantially improve the taxpayer's primary home, the interest is not deductible. In another example, if you use home equity proceeds to pay for a child's college tuition, a new car, medical bills, other debt, you cannot deduct the interest.
This is just an introduction to a complex financial topic. For more details on what you cannot deduct, consult a qualified financial professional.
---
Your Comments
Saved Articles
Comments and Feedback
Refer A Friend
Your Privacy

The information provided in this email newsletter is for general guidance only, and does not constitute the provision of legal advice, tax and accounting advice, real estate investment advice, or professional consulting of any kind. The information provided herein should not be used as a substitute for consultation with professional real estate, tax, accounting, legal, or other competent advisers. Before making any decision or taking any action, you should consult a professional adviser who has been provided with all pertinent facts relevant to your particular situation. Home value estimate calculators provided herein are general estimations based on publicly available data and should not be used as a substitute for a professional appraisal. The information is provided "as is," with no assurance or guarantee of completeness, accuracy, or timeliness of the information, and without warranty of any kind, express or implied, including but not limited to warranties of performance, merchantability, and fitness for a particular purpose.

Powered by

Copyright © HomeActions, LLC All rights reserved.

This email was sent to: kgoneau@kw.com

Mailing address: 1084 Main Street, Bolton, MA 01740