6 Secrets to Getting Approved for a Home Loan
Even if you are a strong loan candidate on paper – you have good credit and lots of savings – this still might not lead to an approval. Sometimes, it may be as simple as timing that is not right, or you could be working with the wrong lender. Don't seek out a home loan without reading these six industry secrets to boost your chances of approval.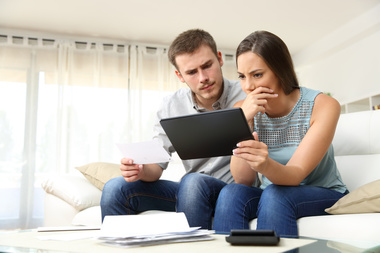 Your loan officer doesn't approve your loan
Although the banker is the one you meet with face-to-face and give all your documents to, he or she is not the one who makes the final decision on whether or not you get approved for a loan. That's the job of the underwriter. However, you still want to impress the banker so he or she will vouch for you with the underwriter. Having a good relationship with your lender means that person ought to fight harder for you.
Find a lender who is persistent
You want a lender who won't give up if the underwriter comes back with a no. If that is the case, the lender should be asking whether there are a few simple changes you can make that will get you approved. Maybe if you pay off a credit card or improve your FICO score, it will make you a better loan candidate. The long and short of this is that your lender shouldn't assume his or her job is over just because the underwriter rejected you.
Who is the lender recommended by agents?
In order to find a lender who is persistent and informed, you should do a little research to find out which lender is recommended by some of the top real estate agents in your area. It's more common than not that these people will give you a name of a lender with a reputation for getting clients approved for a loan.
Make sure the lender actually gives loans for the type of property you're interested in
Also included in your research should be whether or not a lender even gives out the type of loan you need. That means checking that the property type, location and condition qualify you for a loan with a certain lender. Some lenders don't lend for properties that are fixer-uppers, or they may give loans only for commercial property.
Play the waiting game
Part of being savvy when it comes to securing a home loan is knowing when to hold off. It may be necessary to wait for the right financial climate to secure a good mortgage loan. If interest rates are high or you haven't put enough money away in your savings, your best bet might be to hold tight. Although this is frustrating, it's all part of the approval process strategy.
Ask for a second opinion
If you're not feeling the warm and fuzzies from the lender you chose, there is nothing stopping you from working with someone different. If you don't think that lender is invested enough in you or will help you put together a stellar loan application, it's best to part ways. You could even go to another lender if you got rejected after working with someone else. However, if you get rejected again, especially if it's for the same reasons, this may be an indicator that there is something in your profile that you need to fix – like a high-interest credit card or student loans.
Pro tip: If you get rejected, ask follow-up questions. This way, you know what you need to work on to get approved next time.
Think you're ready to take the plunge? Contact us today for more information about what you need to do to get approved for a home loan.
---
Your Comments