| | |
| --- | --- |
| Hello THE GONEAU GROUP - - We hope you are enjoying our newsletter and find value in the information. Please remember we are always here to help with any of your real estate needs! | |
THE GONEAU GROUP - Kathleen, Shoshana, Natalya, Melissa, Judy, Carmen, and Colin
Real Estate Consultants
Keller Williams Realty
(508) 251-2558
1084 Main Street, Bolton, MA 01740
How to Pay Off Your Mortgage at Lightning Speed
Did you know that less than 20 percent of U.S. homeowners have 50 percent equity or more in their homes? After reviewing the terms of your mortgage, it may seem like it will take forever to pay it off. But paying off your mortgage early is not impossible. By making a few simple changes you will soon be on the road to becoming mortgage-free!

1. Set Attainable Goals

Decide how fast you want to pay off your mortgage. Keep in mind that most mortgages are based on a 30-year repayment plan. How soon can you afford to pay it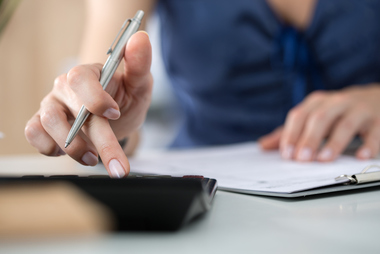 off? Maybe 5 or 10 years early? Knowing how soon you want to pay it off will allow you to figure out how much money to add to your monthly payment to accomplish that goal.

2. Create a Detailed Budget

Now that you have set a goal, you can begin planning your budget. Calculate your monthly income against your monthly expenses. If you already have a budget, this is the perfect time to review it. See where you can free up money by reallocating some things. Then, figure out how much more you can add to your monthly mortgage payment.

3. Cutbacks

Everybody hates it, but if you are serious about paying off that mortgage fast, you are going to have to cut back on buying things that you don't need. Whether it's your morning coffee or new shoes, there are probably a few things you could cut back on to free up some cash.

4. Large Payments

Throughout the year many people receive bonuses, tax refunds, settlements, etc. You may want to consider making a large one-time payment from a windfall or bonus. These large chunks will visibly decrease your monthly payments and/or put you ahead of schedule for your loan payoff date.

5. Refinance

Refinancing gives you the ability to obtain a better interest rate. If you are approved, refinancing provides you with better alternatives like converting your variable rate mortgage to a fixed rate mortgage.

Ask for Help

Speaking to a professional is very important when you have questions. He or she can inform you of things you may have missed or forgotten in your mortgage agreement, like prepayment penalties. Hidden fees can cause additional costs and need to be included in the total amount owed on your mortgage when you are planning to pay it off fast.

Don't be afraid to ask questions and seek help when you need it. If your goal is to pay off your mortgage with lightning speed, I can show you how. Feel free to contact me with your questions.
---
Your Comments
Saved Articles
Comments and Feedback
Refer A Friend
Your Privacy

The information provided in this email newsletter is for general guidance only, and does not constitute the provision of legal advice, tax and accounting advice, real estate investment advice, or professional consulting of any kind. The information provided herein should not be used as a substitute for consultation with professional real estate, tax, accounting, legal, or other competent advisers. Before making any decision or taking any action, you should consult a professional adviser who has been provided with all pertinent facts relevant to your particular situation. Home value estimate calculators provided herein are general estimations based on publicly available data and should not be used as a substitute for a professional appraisal. The information is provided "as is," with no assurance or guarantee of completeness, accuracy, or timeliness of the information, and without warranty of any kind, express or implied, including but not limited to warranties of performance, merchantability, and fitness for a particular purpose.

Powered by

Copyright © HomeActions, LLC All rights reserved.

This email was sent to: kgoneau@kw.com

Mailing address: 1084 Main Street, Bolton, MA 01740