4 Questions to Help You Find the Perfect Neighborhood
Choosing the right neighborhood is arguably more important than choosing the right house. Homes can be changed or upgraded, but once you move into a neighborhood, you are committing to that area and everything that comes with it. Because of that, it is important to ask yourself all the right questions before committing to a neighborhood.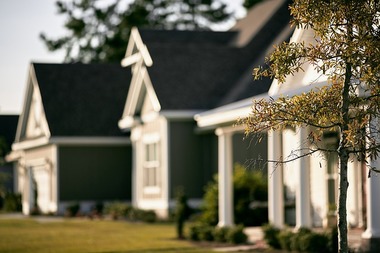 1. Is it located in a good school district?
For some people, this is the most important questions, but for others, it might not matter as much. If you have school-aged children who will be attending public school, you have probably already done your research on the area. However, you should keep in mind that areas with good schools typically have higher property taxes. If you are buying your home and you do not have kids, you might not necessarily want to be in the best school district. Check the area's property tax rates before making a final decision.
2. Does it have sidewalks?
While you might not care very much about the sidewalk itself, this can be a good indicator of whether or not the home is located in an active, friendly neighborhood. Areas with sidewalks tend to be more walkable and include more parks and other community amenities. Families with pets or children are more likely to be walking around the neighborhood, so if this applies to you, you might want to place sidewalks high on your list of must-have attributes.
3. Is there a homeowner's association?
Before you move into a community, it is important to understand the full cost of the home. In addition to the purchase price, you will always have to pay yearly property taxes. You might also have to pay homeowner's association fees.
A homeowner's association has its upsides and downsides. Typically, these communities are well maintained, but that can come at a price. For example, you might not be allowed to store your motorcycle in your driveway or paint your house a different color if you live in certain neighborhoods. These rules might not deter you, but it is important to understand exactly what it is that you are committing to before relocating to the community.
4. What amenities are on my "must have" list?
If you are an avid tennis player, having a tennis court in your neighborhood might be high on your list. For others, this would not even play into their decision. Do you want to have a community pool that you can use in the summer? Do you want to be able to walk to shops and restaurants? These are important questions to ask yourself as you narrow down your neighborhood options.
Keeping these four questions in mind while you check out potential neighborhoods can help you choose a community that is right for you and your family.
---
Your Comments