| | |
| --- | --- |
| Hello THE GONEAU GROUP - - We hope you are enjoying our newsletter and find value in the information. Please remember we are always here to help with any of your real estate needs! | |
THE GONEAU GROUP - Kathleen, Shoshana, Natalya, Melissa, Judy, Carmen, and Colin
Real Estate Consultants
Keller Williams Realty
(508) 251-2558
1084 Main Street, Bolton, MA 01740
Should You Get a Second Mortgage?
A second mortgage is a loan that uses your home as collateral, much like the primary mortgage you received when you bought your house. People who apply for secondary loans typically use the money for a child's education or to pay off credit card debt.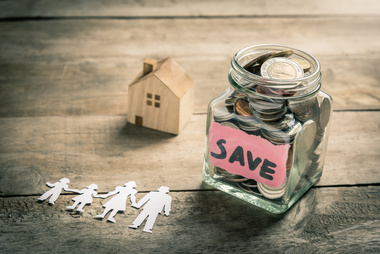 Home improvements are another reason to get a second mortgage, because the money will hopefully increase the value of the property. For those who don't have a large down payment, avoiding private mortgage insurance is possible with a second mortgage. If you qualify for a "piggyback" loan, the second mortgage dollars apply to the loan-to-value ratio of the first mortgage. Boosting your ratio to 80 percent or higher eliminates the need for PMI.

There are some caveats, though. Want to refinance in the future? Then a second mortgage now may not be advisable, because the additional debt adds another layer of paperwork and complications to the refinancing process.

Property that is in danger of a short sale is another scenario that suggests avoiding going the second mortgage route. Again, complications arise when applying for approval from the bank for a short sale of your home.

What does a second mortgage look like?

Second mortgages tend to appear in these forms:
Home equity loans, which are lump-sum payouts from the bank to you. You'll arrange the delivery and payback terms during the loan process. Conditions typically include repaying the loan gradually over time, often with fixed interest rates and monthly payments.
A home equity line of credit, which usually comes with a maximum borrowing limit, depending on the amount of equity in your home. Similar to the revolving credit line of a credit card, you can pay off the balance and borrow again.
Home equity determines whether you qualify, so if your house's value is on the rise, you're in good shape to borrow against the appraised worth.

If you cannot continue making payments, the lender can foreclose on your home, however. So work to pay off this debt with the same determination as you would a high-interest credit card.

Get the details when seeking ancillary debt

Similar to when you obtained your original mortgage, you'll have to endure credit checks, appraisals and, possibly, origination fees in order to secure a second mortgage.

While second mortgage interest rates are usually lower than those associated with credit cards, they can be higher than your fixed interest on the mortgage loan. Credit scores play a role in determining risk, so make sure yours is as high as possible.

Ask about any balloon payments that might be hiding in the details, insurance that might duplicate coverage, minimum draw amounts or prepayment penalties that prevent you from paying off your second mortgage debt early.

A mortgage broker will be able to point out the pros and cons of a second mortgage by doing an analysis that reflects your individual circumstances. Always consult a qualified financial professional before diving into the process. And be sure to ask about any tax savings that may come with a second mortgage.
---
Your Comments
Saved Articles
Comments and Feedback
Refer A Friend
Your Privacy

The information provided in this email newsletter is for general guidance only, and does not constitute the provision of legal advice, tax and accounting advice, real estate investment advice, or professional consulting of any kind. The information provided herein should not be used as a substitute for consultation with professional real estate, tax, accounting, legal, or other competent advisers. Before making any decision or taking any action, you should consult a professional adviser who has been provided with all pertinent facts relevant to your particular situation. Home value estimate calculators provided herein are general estimations based on publicly available data and should not be used as a substitute for a professional appraisal. The information is provided "as is," with no assurance or guarantee of completeness, accuracy, or timeliness of the information, and without warranty of any kind, express or implied, including but not limited to warranties of performance, merchantability, and fitness for a particular purpose.

Powered by

Copyright © HomeActions, LLC All rights reserved.

This email was sent to: kgoneau@kw.com

Mailing address: 1084 Main Street, Bolton, MA 01740