| | |
| --- | --- |
| Hello THE GONEAU GROUP - - We hope you are enjoying our newsletter and find value in the information. Please remember we are always here to help with any of your real estate needs! | |
THE GONEAU GROUP - Kathleen, Shoshana, Natalya, Melissa, Judy, Carmen, and Colin
Real Estate Consultants
Keller Williams Realty
(508) 251-2558
1084 Main Street, Bolton, MA 01740
Implement Celebrity Interior Design Trends at Home
Who says your home can't look like Reese Witherspoon's? Or even George Clooney's? Let's dive into celebrity interior design trends that you can integrate into your home without having a celebrity salary to dedicate to your home's design.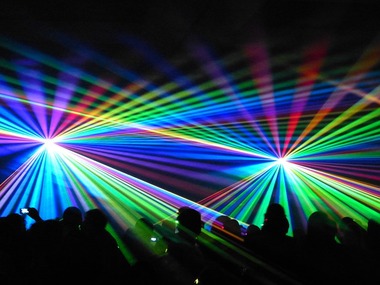 Wallpaper Is All the Rage
After years of using paint as the basis of the main design trends for interior walls, celebrities are now starting to incorporate wallpaper. Wallpaper is an easy way to make a big design change, even in small amounts. Celebrities are wallpapering just their ceilings and nothing else and even putting felt carpet on the ceiling instead of the floor.

Bringing the Outdoors In
Not everyone can live in nature, but that doesn't mean you can't bring accent pieces of nature into your home for an added design element. Easy ways to incorporate the outdoors into your home include bringing in tree stumps or shells. If you don't have the celebrity budget to build a custom coffee table, you can embrace this trend by bringing the things you love outside inside, whether they are branches, rocks, pinecones or plants, and using them as accent pieces for your home's design.

Mix Metals
Another hot design trend in the celebrity world is the mixing of metals. Don't confine what you use in your home or even rooms to simply one metal — change things up by incorporating both gold and silver into your home. Brass, stainless, gold, chrome and oil-rubbed bronzes can be mixed and matched throughout your home — for the maximum effect, mix warm metals like gold or brass with cool metals like silver.

Local Art Decor
Support your local artists by exploring the galleries in your city or town and finding unique and striking art to purchase for your home. By buying art locally, you can decorate your home and support your local community, like many celebrities do. Don't be afraid to think big and add pieces that will make big statements in your home.

Glamming Powder Rooms
Many celebrity designers think the powder room should be the most design-crazy room in the home. This is a great space that can be wild with art, texture and color. When people visit your home for dinner or a social gathering, this decor can be an automatic icebreaker and conversation starter. The small space is ideal for experimenting with different design trends and ideas that you may want to execute in other rooms in your home. Don't be afraid to let your personality and personal style shine through in your powder room. It is a great starting point when you are completely redesigning your home.
---
Your Comments
Saved Articles
Comments and Feedback
Refer A Friend
Your Privacy

The information provided in this email newsletter is for general guidance only, and does not constitute the provision of legal advice, tax and accounting advice, real estate investment advice, or professional consulting of any kind. The information provided herein should not be used as a substitute for consultation with professional real estate, tax, accounting, legal, or other competent advisers. Before making any decision or taking any action, you should consult a professional adviser who has been provided with all pertinent facts relevant to your particular situation. Home value estimate calculators provided herein are general estimations based on publicly available data and should not be used as a substitute for a professional appraisal. The information is provided "as is," with no assurance or guarantee of completeness, accuracy, or timeliness of the information, and without warranty of any kind, express or implied, including but not limited to warranties of performance, merchantability, and fitness for a particular purpose.

Powered by

Copyright © HomeActions, LLC All rights reserved.

This email was sent to: kgoneau@kw.com

Mailing address: 1084 Main Street, Bolton, MA 01740