Ukrop's Rolled Back Into Town!
Hello Friends and Neighbors!
If you lived in Richmond before 2010, this news will be music to your ears: Ukrop's is back (as a food truck)! It rolled back into town and made its debut last week, coinciding with the Ukrop's Monument Avenue 10K.
Ukrop's grocery stores were a Richmond institution for over 70 years. Beginning as one grocery store in 1937, it grew to 25 locations throughout Virginia until it sold and became Martin's Food Markets in 2010. Nothing could compare to the quality food and impeccable customer service, and most Martin's stores are now in the process of becoming a Publix.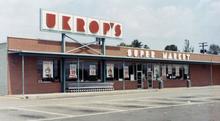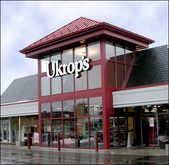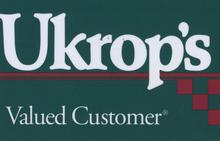 Fortunately for us, Ukrop's kept ownership of its prepared food, and now much of it will be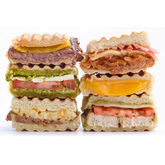 available in their food truck. The main feature is a slidini—a slider-sized panini, made on the famed White House Rolls. Options include Meatloaf & Triple Mac, Chipotle Barbeque and Caprese, to name a few. Several favorite sides are available as well, including Mrs. Marshall's potato salad and pasta salad. You can also find Ukrop's individual tarts and bar cake for your sweet tooth.
Learn more about the food truck and where to find it HERE. There is also info on their Instagram contest, where you could win a private party for 20 friends with the Ukrop's food truck.
As always, please keep me in mind if you're considering buying or selling a house in the near future...or if that food truck parks in your driveway!
All the best,
Meg
---
Your Comments