All Things Home
Hello Friends and Neighbors!
As a realtor, I focus on the home all day long. From fixing, cleaning and decorating to locating, financing and inspecting, I have amassed quite a few tricks of the trade and a lengthy list of professionals. I have names of the best…and unfortunately some of the worst. Just consider me your one-stop resource for all things home.
Major systems HVAC systems, plumbing, electrical, roof and foundation. These are not glamorous but they are crucial and expensive. Maintenance is key, and repairs/replacements unavoidable. You want a trusted tradesman, not a large company that's constantly upselling.
Construction You probably don't need the same caliber contractor for a little bathroom project as you would for a major renovation. I know the affordable guy trying to make a name for himself, as well as the larger companies that deliver exactly what they promise.
Decorating Sometimes a DIY blog is all you need for a fresh look. Other times you need someone with experience, time and a great portfolio. I know both. How about an affordable painter, wallpaper hanger or floor guy? Need some recommendations on consignment furniture or estate sales? I've got you covered.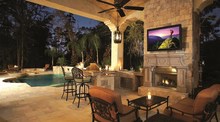 Entertaining I'd be happy to share some crowd-pleasing recipes, my favorite florist or tips on an outdoor tv. I can also recommend a thorough cleaning person, the best places to buy in bulk and food trucks that will come to your house. All in a day's work for a realtor!
Of course I have my go-tos for buying and selling homes: lenders, appraisers, attorneys, inspectors. There are a range of services and price ranges to fit my clients' needs. Whatever your question and whatever your need, I hope you will think of me as your resource for all things home.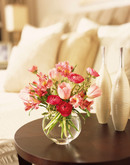 As always, I appreciate your business and referrals.
All the best,
Meg
---
Your Comments