Meg Traynham
REALTOR
(804) 356-9045
meg.traynham@longandfoster.com
Long & Foster Grove Office
5702 Grove Avenue
Richmond, VA 23226
Buying Real Estate in a Hot Market
Hello Friends and Neighbors!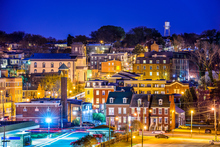 You've been hearing it for several years now, "the market is HOT", "Inventory is low" … and it is still true! Not only do many homes still sell within days, a lot of sellers receive multiple offers, driving up the sales price. So what do you do if you're a BUYER in this competitive market? I've compiled a few tips to put you ahead of the competition.
Get pre-approved. First and foremost: sit down with a lender and get the loan application process started. You need to know how much you can afford and how much cash you will need for closing costs, down payment, etc. before you ever step foot in a home. Most buyers submit a pre-approval letter with their offer, so plan on doing the same. Don't wait until the house of your dreams hits the market. It will be quickly snatched up by a buyer who's ready to purchase.
Be prepared to pay closing costs on your own. In a buyer's market, many first-time home buyers have been able to negotiate seller-paid closing costs. Unfortunately for buyers, it's a seller's market, so plan on paying those closing costs yourself. It's probably wise not to even ask for them in the initial offer, unless the home has been sitting for a while. Closing costs typically run up to 3% of the purchase price.
Add an Escalation Clause. Chances are you will end up in a multiple offer situation. To ensure you submit the highest offer, add a clause stating you will increase your offer a certain amount over the highest competing offer. You can cap it at a specific number, or leave it open-ended. Be sure to discuss with your lender ahead of time; not all loans will allow this option.
Be flexible with your time. There are many moving parts and many people involved in a real estate transaction, so flexibility is key. If finding a home is your priority, make it a priority when scheduling your day. You need to be able to act fast and show up as soon as your agent can schedule a showing. Many Sunday open houses are canceled because the house sells before the weekend.
Consider the Sellers' Needs. Sometimes it's more than money. Would the sellers want to rent back after closing? Are they looking for an emotional connection with the next owners of their home? Writing a personal letter can be a great way to communicate in often stressful negotiation periods.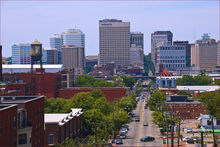 Of course every situation is unique, so it takes a professional to know when to pull out all the stops and when to be more conservative. I'm here to answer any questions and guide my clients through the process beginning to end. Give me a call and we can discuss your needs and the next steps for you to acheive your goals in this hot market.
As always, I appreciate your business and referrals!
All the best,
Meg
---
Your Comments
Saved Articles
Comments and Feedback
Refer A Friend
Your Privacy

The information provided in this email newsletter is for general guidance only, and does not constitute the provision of legal advice, tax and accounting advice, real estate investment advice, or professional consulting of any kind. The information provided herein should not be used as a substitute for consultation with professional real estate, tax, accounting, legal, or other competent advisers. Before making any decision or taking any action, you should consult a professional adviser who has been provided with all pertinent facts relevant to your particular situation. Home value estimate calculators provided herein are general estimations based on publicly available data and should not be used as a substitute for a professional appraisal. The information is provided "as is," with no assurance or guarantee of completeness, accuracy, or timeliness of the information, and without warranty of any kind, express or implied, including but not limited to warranties of performance, merchantability, and fitness for a particular purpose.

Powered by

Copyright © HomeActions, LLC All rights reserved.

This email was sent to: cphabenicht@gmail.com

Mailing address: Long & Foster Grove Office, 5702 Grove Avenue, Richmond, VA 23226