Westover Hills Home Tour
Hello Friends and Neighbors,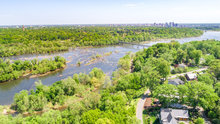 Ahhhh Spring…how I love this time of year in Richmond. The trees and flowers are in full bloom and all the neighborhoods look so beautiful, just in time for one of my favorite events – The Westover Hills Home Tour! It's this weekend, on Sunday, May 5th 1-5pm. If you like beautiful homes, gorgeous gardens and spectacular views of the James River, I highly encourage you to come take the tour.
This year 8 homes will be featured. From traditional brick homes to modern new construction to gorgeous properties overlooking the James, there is a wide variety and something for everyone. Learn more about the tour and purchase tickets by clicking HERE.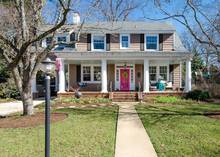 Westover Hills is a neighborhood near and dear to my heart. My family has lived in two different homes in the neighborhood, and many lifelong friendships were formed there. Located south of the river, just across the Nickel Bridge from Maymont Park and Dogwood Dell, Westover Hills features tree-lined streets, sidewalks and a wonderful sense of community. It was developed as a suburban retreat in the late 1920s, with most of the homes being built between 1926 and 1950. It represents a wide variety of architectural styles: brick colonials with slate roofs, cape cods, Spanish colonials and Tudor revivals. Today there are over 600 homes in the neighborhood, and architectural styles continue to evolve with the addition of arts and crafts, farmhouse and modern contemporary.
If you ask me, Westover Hills has become one of Richmond's best kept secrets, benefitting from the migration of urban professionals looking for easy access to the river and a quick commute to downtown. Starter homes can still be found, as can gorgeous river-view properties valued over a million dollars. The neighborhood features well-established restaurants and businesses, a public library, playgrounds and parks, convenience stores, churches and arts establishments. It's an easy walk or bike ride to Forest Hill Park and the very popular South of the James Farmers Market less than a mile away.
If you or someone you know is interested in Westover Hills, please don't hesitate to call! I have several new listings coming up in the area in the next few weeks. As always, I appreciate your business and referrals.
All the best,
Meg
---
Your Comments