Meg Traynham
REALTOR
(804) 356-9045
meg.traynham@longandfoster.com
Long & Foster Grove Office
5702 Grove Avenue
Richmond, VA 23226
Neighborhood Spotlight: Ginter Park
Hello Friends and Neighbors!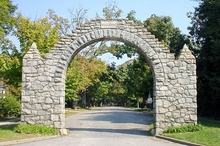 One of the hottest neighborhoods in Richmond right now is Ginter Park, an area that began development over 100 years ago and has been dubbed the "Queen of the Suburbs." Buyers come here looking for affordable homes with historic charm on pedestrian-friendly streets and quickly fall in love. The varied architecture also provides something for everyone: stately mansions lining Hermitage Road; colonial and tudor styles to the north of Bellevue Avenue; bungalows and cottages to the south of Bellevue Avenue.
Development for the area first began around 1894, when streetcars began servicing the area. Suburbs were growing in popularity as people sought to live outside of the overcrowded and unsanitary center city. Lewis Ginter and his business partner John Pope began buying up land and developing their world-class suburb. They built an impressive stone arch entrance, smooth paved streets and tree-lined avenues, and they called it Bellevue. Growth was slow at first, but by the 1920s it was Richmond's premier suburb, thanks in part to the arrival of the automobile.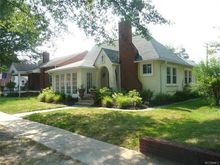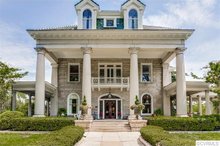 Lollie and I recently listed a home in Rosedale, adjacent to the Ginter Park/Bellevue area, at 1900 Wilmington Avenue. We received 14 offers the day it hit the market, and it is currently under contract for over asking price. It was recently updated, making it newer than most of the homes in the area, and you can learn more about it here. Recent market statistics demonstrate the popularity of Ginter Park and surrounding Northside neighborhoods. In the last 90 days, 44 homes have sold. They had an average of 3 bedrooms and 2 baths with roughly 1700 sq/ft. The average cost per square foot was $151 and the average sales price was $264,328. Sellers saw an average of 98% of the list price. While the average sales price of the last 3 months hovers below $300,000, the highest sold price in the past year was $850,000, demonstrating how varied prices can be in this part of town. The active listings in this area currently range from $115,000 to $799,900. This reflects the various styles, sizes and extent of renovations of homes offered in this neighborhood.
Give me a call if you'd like to learn more about this or any of Richmond's other fabulous neighborhoods. And as always, I appreciate your business and referrals.
All the best,
Meg
---
Your Comments
Saved Articles
Comments and Feedback
Refer A Friend
Your Privacy

Our firm provides the information in this e-newsletter for general guidance only, and does not constitute the provision of legal advice, tax advice, accounting services, investment advice, or professional consulting of any kind. The information provided herein should not be used as a substitute for consultation with professional tax, accounting, legal, or other competent advisers. Before making any decision or taking any action, you should consult a professional adviser who has been provided with all pertinent facts relevant to your particular situation. Tax articles in this e-newsletter are not intended to be used, and cannot be used by any taxpayer, for the purpose of avoiding accuracy-related penalties that may be imposed on the taxpayer. The information is provided "as is," with no assurance or guarantee of completeness, accuracy, or timeliness of the information, and without warranty of any kind, express or implied, including but not limited to warranties of performance, merchantability, and fitness for a particular purpose.

Powered by

Copyright © HomeActions, LLC All rights reserved.

This email was sent to: meg.traynham@longandfoster.com

Mailing address: Long & Foster Grove Office, 5702 Grove Avenue, Richmond, VA 23226