Meg Traynham
REALTOR
(804) 356-9045
meg.traynham@longandfoster.com
Long & Foster Grove Office
5702 Grove Avenue
Richmond, VA 23226
DIY While You Hunker Down at Home
Hello Friends and Neighbors,
Brrrrrrr! Hope you are staying warm in these frigid temperatures. Weather like this calls for hunkering down indoors and cozying up by the fire. Which can sometimes lead to cabin fever and the desire to update some rooms in the house. This week's newsletter has some great topics for all things home, from improving curb appeal to upgrading your bathroom to protecting your garden from animals. Definitely check them out. Below is my list of suggestions on small DIY projects that you will enjoy almost immediately, while adding value to your home: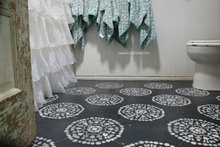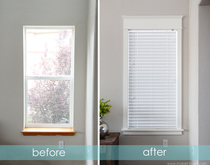 Paint the cabinets in your kitchen and/or bathrooms and switch out the knobs. Add some floating shelves to a wall for additional storage with an updated look.

Consider adding some molding on cabinets, around windows and doors, or where your walls meet the ceiling. It gives a high-end, custom look. There are plenty of DIY articles for this online—it's not as daunting as it sounds!

Switch out light fixtures and add mirrors. This may require a quick call to the electrician, but it's the simplest way to make a room feel bigger and brighter.

Paint over old tile floors, and use stencils to give the look of patterned tile. OR use removable vinyl flooring and change the look entirely.

Put peel and stick tile over an outdated backsplash. They're easy, affordable and removable. Win, win, win.

Paint your staircase railing high-gloss black and the spindles white. It is a classic look that can transform the whole feel of your foyer.
Hope you find these helpful in battling cabin fever. Stay warm out there!
As always, I appreciate your business and referrals!
All the best,
Meg
---
Your Comments
Saved Articles
Comments and Feedback
Refer A Friend
Your Privacy

Our firm provides the information in this e-newsletter for general guidance only, and does not constitute the provision of legal advice, tax advice, accounting services, investment advice, or professional consulting of any kind. The information provided herein should not be used as a substitute for consultation with professional tax, accounting, legal, or other competent advisers. Before making any decision or taking any action, you should consult a professional adviser who has been provided with all pertinent facts relevant to your particular situation. Tax articles in this e-newsletter are not intended to be used, and cannot be used by any taxpayer, for the purpose of avoiding accuracy-related penalties that may be imposed on the taxpayer. The information is provided "as is," with no assurance or guarantee of completeness, accuracy, or timeliness of the information, and without warranty of any kind, express or implied, including but not limited to warranties of performance, merchantability, and fitness for a particular purpose.

Powered by

Copyright © HomeActions, LLC All rights reserved.

This email was sent to: meg.traynham@longandfoster.com

Mailing address: Long & Foster Grove Office, 5702 Grove Avenue, Richmond, VA 23226