Happy Thanksgiving!
Hello Friends and Neighbors,
Happy Thanksgiving! Hard to believe the holidays are here again. The joy of friends and family coming together to appreciate all of our blessings…and the stress of trying to get it all done so it will be perfect. I've recently found a few holiday helpers that I thought I'd share so you can focus on what matters most: the turkeys sitting around your table.
For a few ideas to simplify, cut corners and save time, check out Food Network: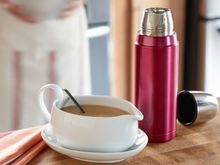 https://www.foodnetwork.com/thanksgiving/thanksgiving-how-tos/sanity-saving-thanksgiving-tips-tricks-and-hacks
Negotiating for oven time? How about a recipe that doesn't require baking??
https://www.realsimple.com/food-recipes/recipe-collections-favorites/desserts/no-bake-pumpkin-pie-recipe
And if you're looking for a little décor inspiration, House Beautiful has some great ideas.
https://www.housebeautiful.com/entertaining/holidays-celebrations/g2647/thanksgiving-decorations/
I wouldn't be your realtor if I didn't remind you that the holidays can be a great time to list your home as the inventory is low and your home looks beautiful and festive. For those of you with plans to head out of town for the holidays, this is the perfect time to list your home with a trusted agent and allow for an open house and showings that won't disrupt your day to day life.
I wish you and your family a safe and filling Thanksgiving Day! As always, I appreciate your business and referrals.
All the best,
Meg
---
Your Comments