6 Negotiating Tips Home Sellers Need to Know
You want to get through the home-selling process with ease and come out of the deal feeling like you sold at a decent price. In order to get those wants met, you should come to the table with a few negotiating tactics to help you sell your home quickly and at a great price.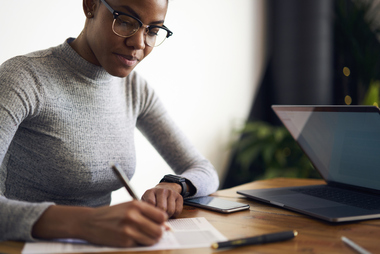 Use these six negotiating tips when it comes to selling your home.

1. Host an open house but don't take offers on the spot
Hosting an open house is a great way to drum up some competition for your home. Invite buyers to tour your home, but refuse to take offers until after the open house. This way, buyers don't know whether other people are making offers or what the competition is, so they will have to make sure they put forward an impressive bid. Talk to your real estate agent about when you should start accepting offers after the open house.
2. Get a home inspection
Even before you put your home on the market, arrange for an inspection. That way, you can make necessary repairs or improvements before you list your home. Buyers will often look for flaws in your home and use it as an excuse to ask for a lower purchase price. However, you can get ahead of that if you conduct a home inspection in advance.
3. Counter at your listing price
Countering a counter offer at the listing price might seem risky, but it is actually a very strategic move. If the buyer is really serious about your home, they will come back with a much higher offer. It could also cause them to walk away, but that might indicate that they weren't very motivated in the first place. To ensure the best results, strategize with your Realtor.
4. Offer to cover closing costs
It is quite common now for buyers to ask sellers to cover the closing costs. Buying a home is a big financial undertaking, and buyers are also burdened by moving costs and possibly renovation costs. However, if they ask you to cover the closing costs, it's perfectly acceptable for you to tack on that extra amount to the purchase price. If a buyer asks you to cover these costs, chat with your Realtor to make sure conceding is the right move for you.
5. List at the appropriate price
You should list your home at the right price from the outset. Testing the market by listing it higher than it's worth is never a wise decision. Plus, when you relist at the appropriate amount, buyers will be perplexed as to why the price dropped suddenly and assume that there's something wrong with the home. When you work with a licensed real estate agent, they will make sure your home is priced to sell from the outset.
6. Tack on a deadline to your offer
If you put an expiry date on your counter offer, it motivates the buyer to respond quickly. Rather than going back and forth with counter offers, tacking on a deadline will expedite the process. This strategy will help get you to closing faster.
Looking for even more advice about selling your home? Give us a call today — we're always here to help!
---
Your Comments