The Winds of Change Bring New Leadership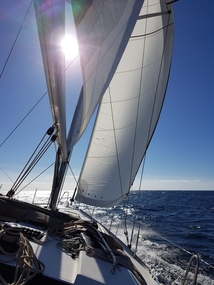 Waves splash the ship's hull. Sails flap as the breeze shifts its momentum. A crew assembles on deck and issues a hearty cheer to simultaneously salute the departing captain and welcome the new commander at the helm. Such is the scene at The Payroll Department, Inc. this month.
"Eric [Malone] did such a phenomenal job on so many levels," says Michael Hennon, new CEO at The Payroll Department. "I'm filling some big shoes, but it's a great ship to sail!"
A longtime sailor, sailing instructor, and former ship manufacturer, Michael's worldview often veers toward the nautical.
Michael ventured inland to Durango from the San Francisco Bay area where he navigated the upper echelons of banking. Although he excelled in that fiercely competitive environment, Michael sensed an immediate kinship with The Payroll Department when he read the first hiring application question.
He laughs even now just reciting it, "Describe your relationship with puppies?"
The question was not only irreverent, but also cunning. It revealed volumes about the company and the people working there. Not only were they light-hearted and fun, but also they clearly loved dogs.
Throughout the multiple stages of the interview and hiring process, Michael continually encountered deep and thoughtful questions. He had to work so hard to answer them well; perhaps harder than he'd ever done on college applications. The effort fueled his dual desires to 1. join The Payroll Department crew and 2. lead it.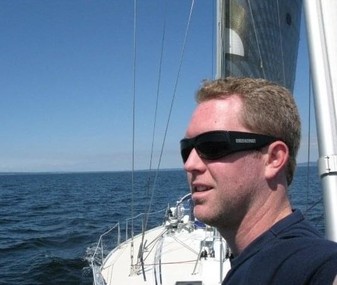 That said, Michael possesses an unconventional conceptualization of leadership. While most people tend to imagine a leader at the forefront of any endeavor—like a general leading the troops to charge--he sees a great leader being more at the center of the action.
"Some of the best leaders I have ever worked with aren't loud, they aren't trying to take charge, they aren't telling people what to do," Michael says. "We think leadership ought to charge in and fix the problem, when really good leadership will hang back and ask the important questions: What is the problem worth solving? Is this actually a problem? How did it come to be a problem?"
Throughout Spring 2020, Michael shadowed the staff and worked closely with Eric and The Payroll Department founder Bryan Dear. He observed all the company's operations from the center and asked lots of questions.
In addition to asking questions, a good leader empowers those around him or her to be and do their very best. Luckily for Michael, encouraging excellence will present no obstacle for the staff at The Payroll Department.
"I've been amazed at how the people who work here care about being good at their jobs," he exclaims. He notes how some of The Payroll Department's employees are well-known nationally as experts in the field with over twenty years of experience. "The people here have so much knowledge, expertise, and talent. It's unheard of in an organization of this size!"
He's also been blown away by the community in Durango—its interconnectedness, the wealth of great restaurants, the mix of people who genuinely want to pull together so that everyone succeeds. "There's more here than you might expect, given the remoteness. And we're all in this together. I have really felt that."
Michael sees in Durango echoes of what he loved most about growing up in Norway. The rich ties to the outdoors, the intense community connections, and yes, world-class skiing right up the road. He also lived in West Africa, spent a good stint in Venezuela, and worked overseas in China and Japan. These early influences spurred Michael to study economics and international affairs in college.
"I LOVE economics!" he gushes. "Growing up overseas and moving around a lot, I was fascinated by these concepts early on. For better or for worse, the principles of economic theory underlie how individuals and organizations think, how people make decisions to work certain jobs or purchase certain things. I loved that part of the way economics frames the world."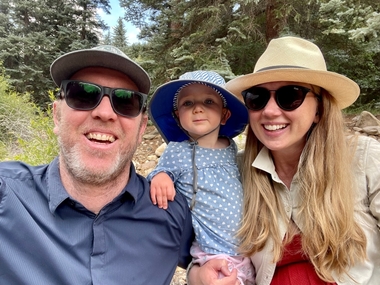 How fitting then that he, his wife with baby onboard, and daughter Talia moved in the height of pandemic restrictions and economic closures. Going forward, the entire family is eager to experience Durango fully opened, with all its usual delights and oddities restored. For example, what is this bizarre Snowdown thing everyone raves about?
Nonetheless, they have so far enjoyed camping, hiking, and the Animas River. "The river has really surprised me," Michael says, noting that living along a coastline is very different from settling along a river. "I never knew how much value belonged to having that source of recreation, release, and enjoyment run right through town."
As Michael fully assumes the helm of The Payroll Department ship, he feels confident that he can direct the company across the unknown seas of the future. He knows exactly how to deal with those ever-shifting winds of change.
"So in sailing," he says, "you only go forward with the help of the wind, but the wind is constantly changing. And you have to learn how to sense that. There's no signal, no arrow telling you which way the wind is coming from. And you can't go directly into the wind. You'll go backwards. So like a lot of things in life, the way you get to where you want to go is indirectly. You have to kind of zig-zag. An indirect route gets you from point A to point B."
---
Your Comments