Get Swol' and Floss: Getting to Know Gary Sorich, Inside and Out
Gary Sorich wanted a chair. Nothing else in the world would satisfy him so much as a chair. After five months spent sitting on rocks and logs or lounging in the dirt, a chair was Golden Fleece.
"A chair is the most amazing piece of technology," Gary explains the mindset one falls in when through-hiking across a continent.
In 2017, he hiked the Pacific Crest Trail. The arduous wilderness path stretches over 2,600 miles from the US's northern border with British Columbia to its southern border with Mexico. It dips almost to seal-level in some spots and above 13,000 feet in others.

"Hiking the PCT is the hardest thing I have ever done in my whole life," Gary says. "Physically. Mentally. Emotionally."
As a result, he hardly flinched in March when stay-at-home lockdowns took effect only hours after becoming the newest payroll specialist at The Payroll Department, Inc. As the isolation and interruptions to comfortable patterns persisted over the year, Gary persevered, feeling centered and strong. He drew not only from his time on the PCT, but also the years he spent pruning, cleaning, and shaping California's and Utah's wild spaces.
For Gary, being outdoors is beyond important. It's an exchange of impacts. To touch a landscape is to be touched by it in return. It's mutual erosion. Transformative geology that alters the human internal and natural external forever.
Gary first sought this mutual erosion when a puzzling conundrum arose while he was wrapping up college. As a kid from the "Chicagoland" suburbs, Gary grew up in a kind of trajectory he'd never questioned. One day, he'd work in an office doing something awesome with the numbers and data he so loved. At university, he studied actuarial science which alchemically combines statistics and uncertainties to produce probable predictions about the future. It is the backbone of the insurance and mortgage industries.
But then, Gary added a couple philosophy courses and a yoga class to fill out his schedule. Suddenly, the wallpaper of his future no longer adhered to the walls.
"I really started thinking," Gary notes, "I don't want to just end up in an office…and that's all I do."
After graduating in 2013, Gary joined the Utah Conservation Corps.
"It never hit my mind like: Utah's a place you'd want to go visit. And then I went there…. It had everything!"
He spent months laboring in the desert wilds. No running water. No electricity. No phones. Just physical exertion and splendid surroundings day and night. Simplicity at its finest. The next year, Gary signed up with the California Conservation Corps.
The wilderness work reconnected Gary to treasured childhood memories camping with his grandpa. And surely the time spent "dirt-bagging" must have slaked his need to explore. No doubt, now he could settle down and go work that office job. He'd had enough outdoor time to make the indoor time tolerable, right?
Wrong.
One day a friend said, "I think we should quit our jobs and go hike." Soon after, Gary and his buddy were on the Pacific Crest Trail. He celebrated the second chance to be outdoors, just like in Utah and California once more. However, hiking the long trail was nothing like working in the woods.
Without shovels to jab or chainsaws to swivel, Gary was reduced to a new level of simplicity.
Walk. Drink. Eat. Rest. Repeat.
"In our culture, we have so much ready access to comfort, we can almost become dull or oblivious to what we feel inside. We rust internally," Gary explains. "Out in the extremes, denied all comforts, you have to confront what's inside." After a pause, he adds, "You become a more refined version of yourself."
When Gary's long hike across the PCT ended, he had a new tight-knit unit of friends—a hiker family, as he calls it. These were the other hikers encountered along the journey. They spent many a day and night together swapping stories, food fantasies, shining hopes, and secret fears.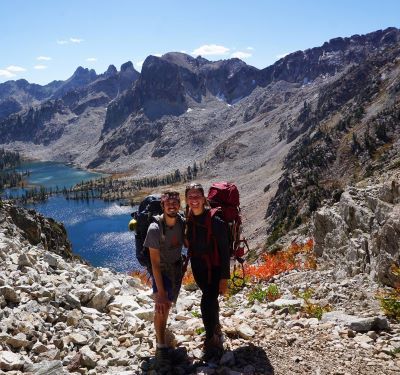 Gary also had a clearer understanding of himself, inside and out. He felt certain he could take on anything life had to offer. And he also had a new love: Kahla. The two struck up friendly conversations and hiked long segments together. The few months they spent getting to know each other under extreme conditions translated into what felt like many years.
Soon after, Gary and Kahla moved a tiny home to her beloved childhood getaway: Durango. When The Payroll Dept., Inc. advertised an opening, Gary leapt at it. He was eager to give up the hectic part-time "Durango tango." In doing so, he unearthed more than a regular full-time gig.
"It's great [at PDI]," Gary says. "Everyone is super interactive and chatty. It feels very supportive. There's no hierarchical competing. We're all in this together. You can feel like it's more than just work; it's another family."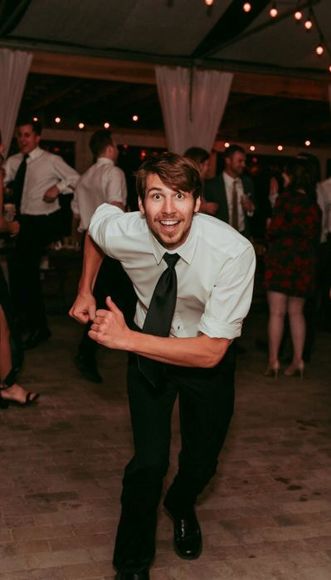 Although the path was neither direct nor certain, Gary has arrived at a place where in and out balance. He no longer teeter-totters from one to the other. "Being in Durango…every weekend, it's climbing a mountain or camping or floating down the river or biking. And it's all walk-out-your-door-and-go-do-it."
When asked whether he uses a mantra to slog through one more tough mile or one more pandemic month, Gary smiles. His group with the California Conservation Corps created a credo to define their fundamental philosophy to be active and take good care of themselves.
With a bashful chuckle, Gary says, "It's the motto I still think of…just about every night, I say it in my head: get swol' and floss."
---
Your Comments